22. Egg Yolk, Almond, Honey, And Oatmeal Mask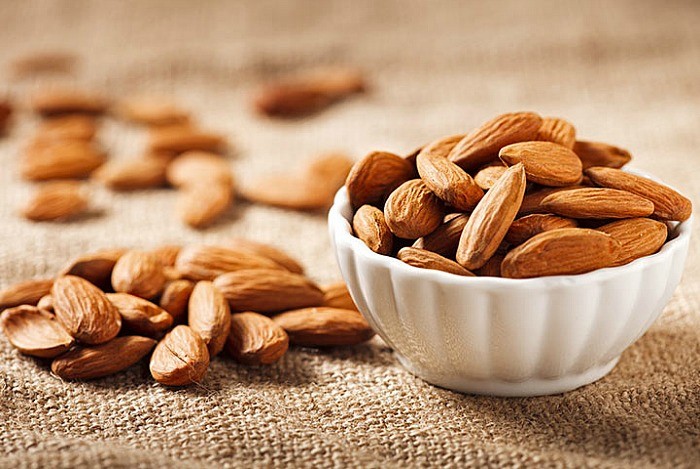 Egg is not only good for your health, but it is also perfect for skin care, especially for the dry skin. Almond oil in this mask contains antioxidant properties, which protect the skin against the UV radiation damage and keep it supple and soft. The rich vitamin E content in it is considered the best lubricator and emollient for dry skin. This paste is a helpful remedy for a rough skin. Specifically, you should follow this:
You need to have the ½ teaspoon of macadamia nut oil, ½ teaspoon of almond oil, ½ cup of cooked oatmeal, a tablespoon of honey, a tablespoon of yogurt, and an egg yolk.

Warm up the honey by immersing it in a hot water bowl.

Then you mix the honey with yogurt, almond oil, and egg yolk. Stir them well until they get creamy.

Use the fingertips to spread the mask on face and avoid the eye area.

Lie down and leave it for 10 minutes before rinsing off with cold water.

Pat it dry with a clean towel.

Apply a moisturizer to keep the skin hydrated.
Recommended reading: 27 best natural home remedies for lighter skin
23. Apricot, Wheat Germ, And Corn flour Mask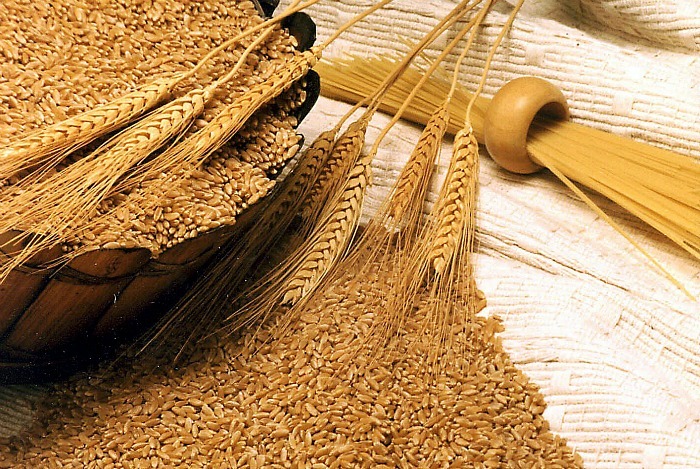 Another helpful face mask for dry skin is to combine corn flour, apricot, wheat germ, and kaolin clay. Corn flour contains a high amount of protein, which helps boost collagen and inhibits the skin aging sign. Plus, it comes with vitamin A that fades brown spots, dark patches and sun spots. The amino acids and minerals in it keep your skin healthy, smooth and vibrant. Wheat germ oil is a powerhouse of vitamin A, B vitamins, vitamin D, antioxidants and fatty acids as well. These nutrients moisturize and heal cracked and dry skin, and also help prevent scarring. Besides, this oil is rich in vitamin E, which helps decrease skin damage, support healthy collagen formation, fight free radicals, and keep even skin tone.  Kaolin clay is often used as skin cleansing and detoxifying agent, as per W.N Logan (2009), Indiana Division of Geology. This clay consists of high content of silica aiding in getting rid of the dead skin and making it to regenerate. Moreover, this purifies and detoxes your skin and makes it become moist. Here's the recipe that explain you on how to make this face mask for dry skin:
You will need the ½ teaspoon of apricot kernel oil, 1 teaspoon of wheat germ oil, a tablespoon of corn flour, some ounces of kaolin clay, and some water.

Mix all the ingredients and mix them until they are smooth and look creamy.

Use the fingertips to spread the mixture on face.

Lie down and leave it for 15-20 minutes.

Rinse off with lukewarm water and cold water.

Apply a moisturizer to keep the skin hydrated inside.
24. Avocado Mask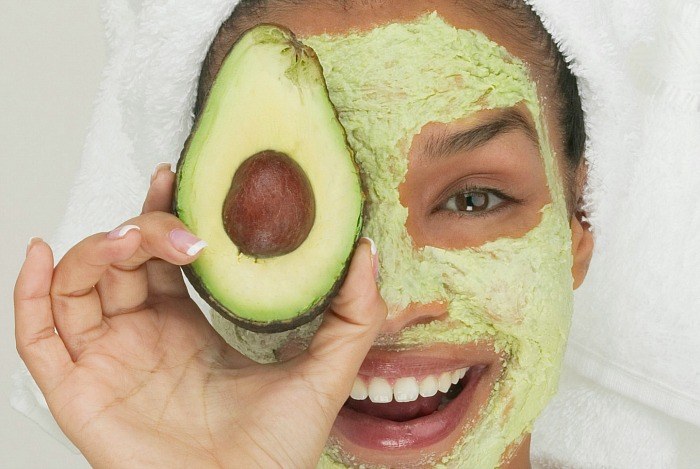 Avocado is a great choice if you want to treat dry skin at home. This fruit has a lot of benefits for health as well as the skin as it can moisturize the skin effectively and make it glowing dramatically. Plus, avocado is full of fatty acids, antioxidants and vitamins that help improve the skin from the inside. Besides, this fruit is rich in vitamin A that aids in skin repair and maintenance to restore silky and smooth skin.
Method 1:
You just need ¼ cup of honey and ½ ripe avocado.

You mash the avocado in a bowl and mix it with the honey.

Apply on the face for 10 minutes before rinsing off with a cool washcloth.
Method 2:
First of all, mash the pulp of one avocado into one smooth paste. Then, rub this paste all over the dry skin.

Let it settle on the skin for about 10-15 minutes and use cold water to rinse it off. It's advisable to repeat this process once daily.