4. Eating Vegetables & Fruits Containing The High Amount Of Vitamin C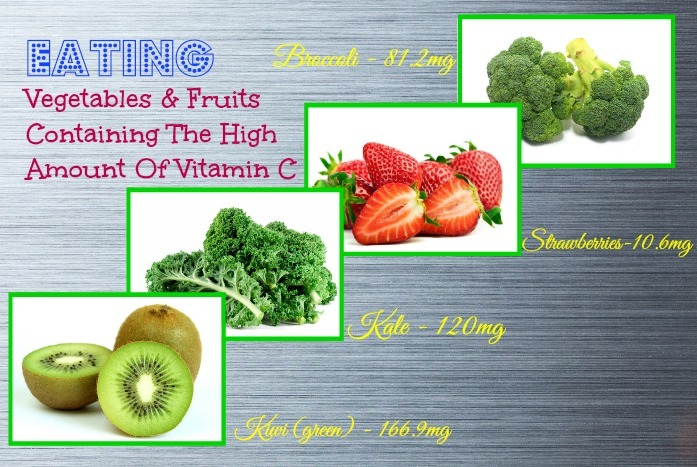 If you want to keep a healthy & bright complexion, you should regularly eat foods that are rich in vitamin C including cherries tomatoes, kiwifruit, strawberries, or citrus. Here is the list of top foods high in vitamin C you can choose to eat daily:
Yellow bell peppers – 341.3mg (569% dv) per large pepper (186g)

Guavas – 125.6mg (209% dv) per fruit (55g)

Kale – 120mg (200% dv) vitamin c in 100g

Kiwi (green) – 166.9mg (278% dv) per cup, sliced (180g)

Broccoli – 81.2mg (135% dv) per cup chopped (92g)

Berries (strawberries) – 10.6mg (18% dv) per large strawberry (18g)

Citrus fruits (oranges) – 69.7mg (116% dv) per orange (131g)

Tomatoes (cooked) – 56.1mg (93% dv) per 2 tomatoes (246g)

Peas (mange tout) – 20.4mg (34% dv) per 10 pods (34g)

Papaya – 95.6mg (159% dv) per small papaya (157g)
5. Eating Red And Yellow Fruits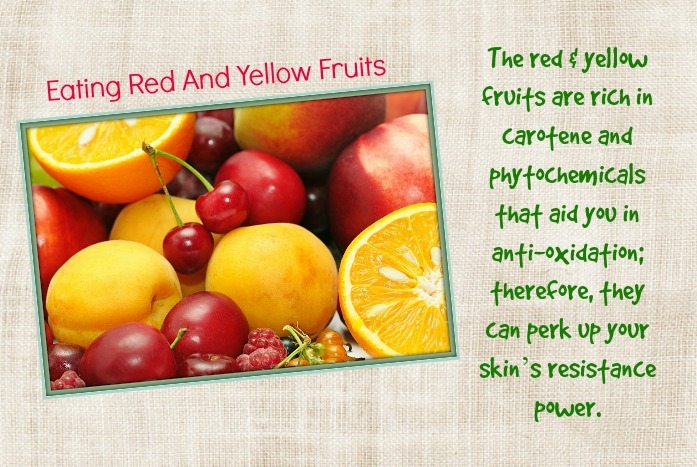 The red & yellow fruits are rich in carotene and phytochemicals that aid you in anti-oxidation; therefore, they can perk up your skin's resistance power. The simple way on how to lighter skin is eating more red & yellow fruits. You should include the plenty of red & yellow fruits & vegetables such as pumpkins, carrots, and mangoes into your daily diet plan.
6. Soybean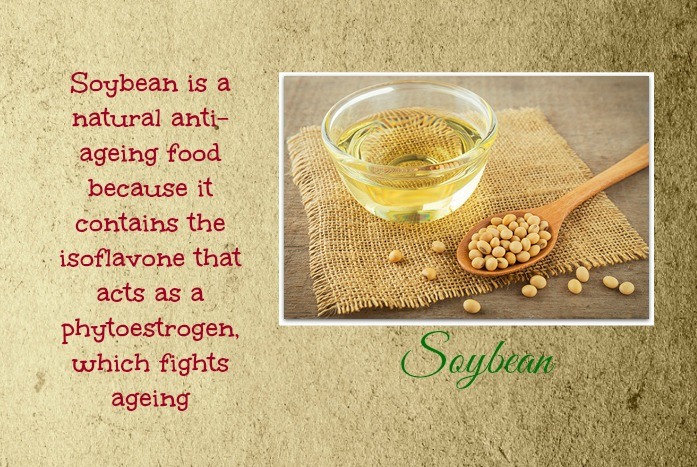 Soybean is a natural anti-ageing food because it contains the isoflavone that acts as a phytoestrogen, which fights ageing. In addition, the antioxidants found in soybean help you to retain the luster of the skin. The simplest tip on how to lighter skin is to try soybean products such as soybean milk or tofu.