OUR MISSION
ER's biggest goal is to become the most trusted source of effective and safe solutions for everyone around the world.
My coworkers and I have spent the huge amount of time on making this site become your reliable place whenever you need to deal with your health related problems.
We will try to make this site become a faster, sleeker, simpler-to-use, and visitors-friendly site. Hence, you can easily find out a wide range of articles you need to make your important decision on choosing whether you can use natural home remedies for your health conditions. We are human, just like you and we will be here when you need us to provide you with the most useful information, and safe treatments reviewed by experts, doctors, professionals, herbalists, etc.
MEDICAL REVIEWERS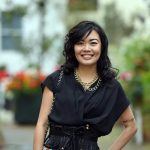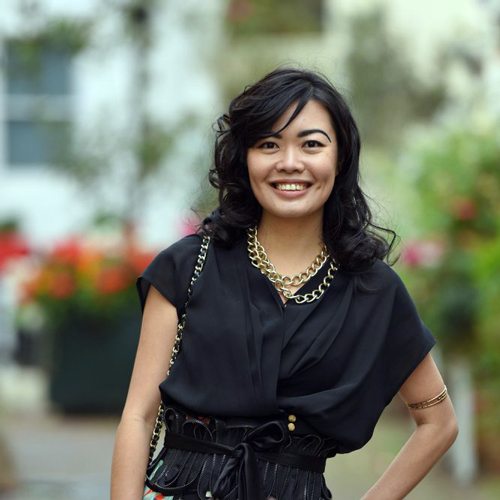 WEBSITE | MEDIA | PR | LINKEDIN | TWITTER
Dr Perpetua Neo (DClinPsy, UCL; MPhil, Cambridge) is a psychologist & executive coach or international expert in mastering the time, minds and sleep of Type A High Performers. DrP is regularly consulted on Forbes, Business Insider and ELLE, and her work on Mastering Your Psychological Capital is available in 33 languages. She is an invited private practitioner for the British Armed Forces. DrP works in English and Mandarin-Chinese, blending cutting-edge neuroscience, psychology and ancient wisdom.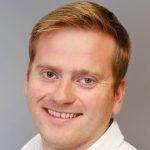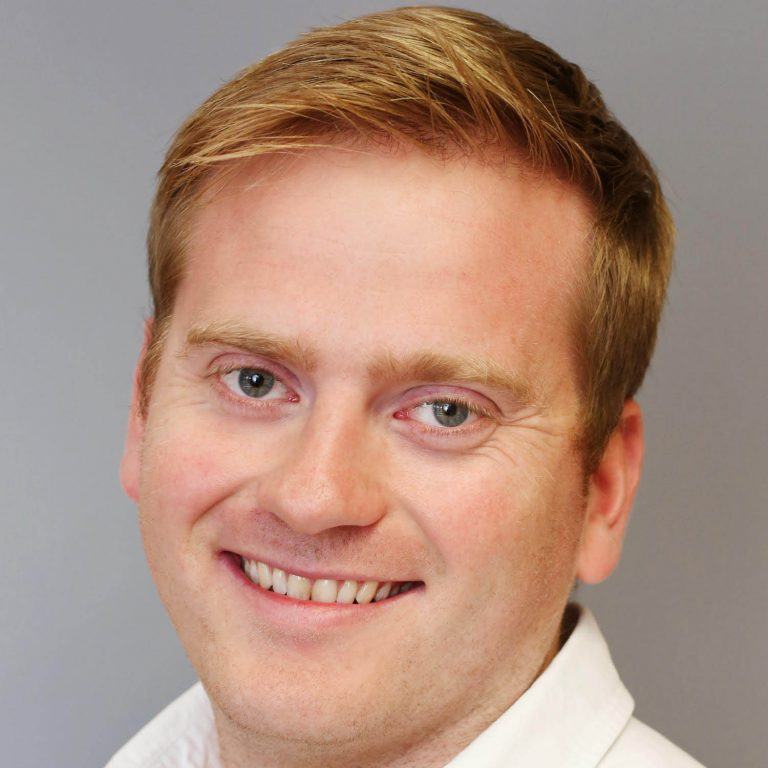 Dr Julian Nesbitt is an ex A&E, now GP Doctor and NHS clinical entrepreneur at NHS England with wide experience in working in the NHS. He founded DrJulian Medical Group due to his passion to improve mental health access for the country. He has previously published original research and has good understanding of this process. Skills include leadership, organisation and time management. He has been able to design, co-ordinate and lead a team, across many disciplines(i.e. marketing, IT, PR) bringing the initial product to market. He is an excellent communicator and networker having built connections with a number of NHS trusts and corporate organisations. His never-ending energy and enthusiasm inspires and pushes the team to keep motivated and succeed.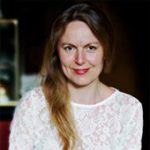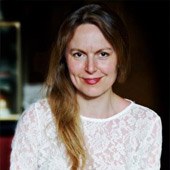 WEBSITE | FACEBOOK | LINKEDIN | TWITTER
Dr. Millie Lytle ND, MPH is a licensed Naturopathic Doctor, specializing in Mind-Body-Soul Medicine and chronic disease reversal for awakened souls. She fills gaps of care with Naturopathic Medicine, Integrative medicine, custom-made nutrition programs and regression hypnosis. Dr. Millie is the founder of Nat Med Coach offering a weekly Virtual Health Club (https://www.natmedcoachhealthclub.com/), as well as concierge programs with integrative teams of Licensed Naturopathic Doctors and Certified Functional Health Coaches to help her patients. She is a member of the New York Association of Naturopathic Physicians (NYANP) and sits on the Medical Advisory Board for the School of Applied Functional Medicine.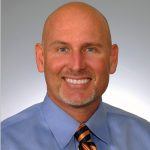 WEBSITE | FACEBOOK | LINKEDIN | TWITTER
Dr. Brent Wells is a graduate of the University of Nevada where he earned his bachelor of science degree before moving on to complete his doctorate from Western States Chiropractic College. He founded Better Health Chiropractic in Anchorage in 1998. He became passionate about being in the chiropractic field after his own experiences with hurried, unprofessional healthcare providers. The goal for Dr. Wells is to treat his patients with care and compassion while providing them with a better quality of life through his professional treatment.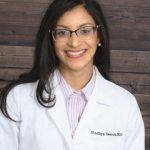 WEBSITE | FACEBOOK | TWITTER | INSTAGRAM
Vindhya L Veerula MD grew up in Fort Wayne, IN. She attended Canterbury High School, and left to Ohio to pursue an accelerated BS/MD course. She graduated from Northeast Ohio Medical University (NEOMED) in 2012, and returned back to Indiana for residency. She completed her Internal Medicine Residency in 2012, and recently completed her Dermatology Residency at Indiana University in 2016. She is an energetic, proactive and compassionate medical practitioner, with a strong background in overall wellness. Her practice will focus around integrative approaches to improve skin care, utilizing both evidence-based Western approaches she learned in residency, while simultaneously drawing upon eastern techniques to fully help heal her patients. She also advocates a plant-based lifestyle, and is excited to share her knowledge and passion with her patients, while empowering them to live more fulfilling, proactive lives.
She stays grounded and energized through her wellness routine, which includes daily yoga and meditation practice, sharing time with her Aussie mix, Isosceles, and with her family and friends. She loves to inspire and be inspired on a daily basis, and looks forward to learning and sharing with her patients and colleagues. You can follow her skin care tips @drvskin on facebook & Instagram, and at drvskin.com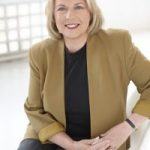 Dr Sarah Brewer MSc (Nutr Med), MA (Cantab), MB, BChir, RNutr, MBANT, CNHC, qualified from Cambridge University with degrees in Natural Sciences, Medicine and Surgery. After working as a hospital doctor and in general practice, she recognised that many illnesses have a dietary basis and studied for a Master's degree in Nutritional Medicine from the University of Surrey. As well as being a registered doctor, Sarah is also a Registered Nutritionist, a Registered Nutritional Therapist and an award winning health writer. Sarah writes widely on all aspects of health and nutrition and is the author of over 60 popular self-help books.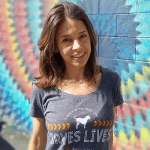 Nichole Dandrea-Russert, MS, RDN is a dietitian nutritionist and yoga instructor who specializes in plant-based diets along with yoga and mindfulness to help guide people to better health and wellness. She created Purely Planted to guide people through plant-based eating in the most delicious way to help optimize their health and well-being. When not in the plant-based world you can find her volunteering with local animal rescues, enjoying the outdoors and traveling with her husband, Ricky and their four-legged pup, Mariposa.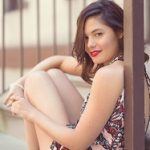 Alana is a graduate of NYU with a Bachelor's & a Master's of Science in Clinical Nutrition. As a freshman in college, she began practicing Yoga & meditation & continued on to train as an Ayurveda Specialist & Weight Management expert. She is an accredited member of the of the CDR & American Dietetic Association & an E-RYT (Expert Registered Yoga Teacher) through Yoga Alliance. She continues to attend continued education classes & seminars in clinical nutrition, Yoga, meditation, psyco-spiritual psychology & alternative wellness methods.
OUR CONTENT TEAM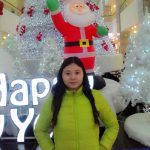 Emily Pham (M.A. (English Literature)) 
Emily Pham has a Master's degree in English Literature. Her articles help readers choose skin care ingredients that are specific to their skin type. She also provides them with must-know tips and recipes to stay healthy and look younger in a natural way.
Emily Pham has spent a lot of time and effort on experimenting with a new beauty product and testing new skin/hair care ingredients. In addition, reading books and a passion for cooking, music, and traveling keep her busy.
Jenny Tran (B.Sc. (Visual Communications))
With the role of ER's contributor, I provide readers with the useful information covering various topics of health & well-being. I'm very happy when sharing my precious knowledge of alternative health solutions with readers. I have seen the power of natural treatments and home remedies at work for the past 7 years in a natural healing clinic where I worked for. I believe that anyone also want to heal themselves in an effective & safe way – something this desire is becoming more and more difficult to do with modern medicine's drugs & pills. 2 years ago, I was in accident and my legs were broken down. My parents used natural plants to heal them. Surprisingly, my legs healed completely within 2 weeks. I believe that some of certain natural ingredients are able to treat some health problems in particular. Certainly, in some case, these natural remedies will be very effective and also help you save money. I studied and searched a lot of natural ingredients such as herbs, fruits, foods, vegetables, etc. to find out their own benefits and how to apply them effectively to our body. My desire is to introduce the best ways without using drugs to treat the common problems related to health, skin, hair, etc to many readers in my country, in particular, and around the world, in general.
ADVERTISING & SPONSORSHIP POLICY
Happiness is our leading priority at Effective Remedies. A woman can take on the world when she feels good – in spirit, mind, and body. We focus on natural tips, remedies that help deal with problems or issues related to beauty and health. Funding from our advertisers lets us provide more powerful experiences including input from many experts, animations, and video.  Remember that we don't allow any sponsors that affect the content and mission we create.
 All Products, Companies, Or Services Will Not Be Endorsed
We will deny any advertisement, which is incompatible with our mission. The presence of an ad on our website doesn't endorse the advertised product or company. Sponsors and advertisers do not have the right to suggest that Effective Remedies have endorsed their products. Advertising won't be targeted to individual users, but it can be placed in a publication or on the website adjacent to content associated with the sponsor or advertiser interest.
The Ad Will Be Selected Carefully
We determine the types of ads what will be accepted and advertised on Effective Remedies.com. Besides, we have the right to reject, remove or cancel any ads from our site for any reason and at any time. We'll send a prompt notice to the advertiser upon cancellation, removal or rejection of any ad together with an explanation. Apart from that, we have the right to decide the suitable placement of ads on our site.
Non­Sponsored Content & Sponsored Content Are Distinguished Clearly
We always look for sponsorships from trusted and believable research manufacturers, organizations along with other service providers. More importantly, sponsorships provide us with financial benefit and give current information on health or beauty services, medications, and treatments to our users. Our editorial staff will review editorial content sponsored by an advertiser. We will take steps to make sure our users won't confuse the sponsored content with own original editorial content of Effective Remedies when it is influenced or provided by a named sponsor.
Certain Types Of Ads Will Not Be Accepted
We won't accept any advertisement which is factually inaccurate and in poor taste, in our opinion. Advertised products must be readily available and in the market. Effective Remedies will not permit the placement of any advertisement for harmful, objectionable or illegal products or services at any time. Ads must not consist of deceptive, fraudulent, or offensive material, involving material that ridicules, attacks, or misrepresents a group or individual on the basis of color, age, national origin, religion, race, sex, disability or sexual orientation. Plus, ads must not be associated with alcohol, ammunition, firearms, fireworks, pornography, gambling, tobacco, or an emergency or the simulation of news.
Editorial And Style
Effective Remedies requires that all of the advertisements need to meet high editorial and professional standards. Advertising needs to be:
Clearly written.

Links lead to content which is relevant. This content also meets Advertising and Sponsorship Policy of our site.

Professional in content and appearance and use appropriate and correct punctuation, spelling, and capitalization.
These guidelines provide basic guidance. They are not exhaustive or inclusive and are subject to change at Effective's discretion at any time.
CONTACT US
Do you feel our content is inaccurate?
Please access this page to let us know. We normally response within 1-2 business days.
Do you want to be a contributor for our content or share your personal stories related to health with us?
Please email our editorial team at here: info@effectiveremedies.com
Do you have troubles while using our website?
Please access this page to let us know your issue
Do you want to pitch any product or service, or partner with us?
Please email us at here
Do you like to utilize our content for your own purposes?
Please email us at here
Would you like to advertise with us?
Please access this page to let us know
Do you want to subscribe to update our daily articles? Or connect with our social channels?
Please visit this page to subscribe, or visit our social networks at: Facebook page, Youtube Channel, Pinterest, Google Plus, Twitter
Do you have a medical question?
Please be aware that our customer support staff cannot answer personal health questions or give any type of medical advice.
The information we provided in Effective Remedies is reviewed by trusted doctors, experts, professionals, herbalists, etc. But we are unable to give you personal health advice.
If you are facing a medical emergency, you need to immediately call your local emergency service or go to the nearest urgent care center.
---
Written correspondence can be sent to our Seattle, WA mailing address: