25. Making An Aloe Vera Fairness Mask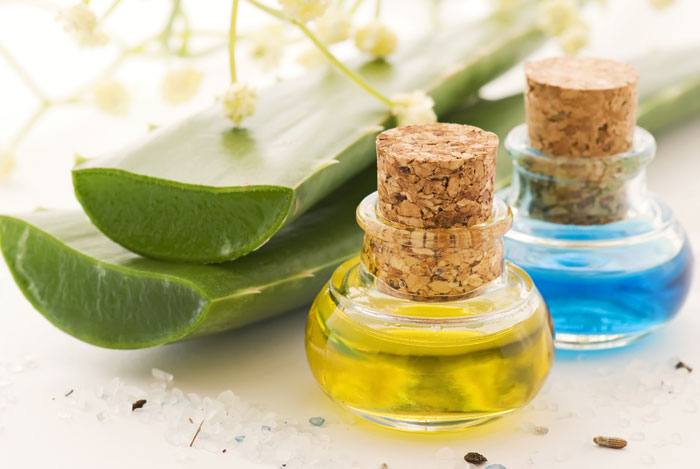 Aloe vera [2] can help alleviate hyper-pigmentation as well as restore the original color of your skin. Hyper-pigmentation is known as one of the major causes of your uneven skin tone, so reducing hyper-pigmentation is one of the easiest tips on how to get lighter skin naturally. In addition, aloe vera has the cooling effect that regenerates new cells & rebuilds damaged tissue that is important for the healthy skin. Using aloe vera gel will lighten your dark spots as well as improve the overall skin complexion. Here are detailed instructions you can follow easily at home:
You cut some outer layers of two aloe vera leaves.

Then you squeeze out the jelly-like substance.

You apply this gel thoroughly over your affected skin.

Then you leave it on there for around 30 minutes

Finally, you wash your skin off with water.

You should do this way at least 2 times a day for 2 weeks.
Pay attention: you can get the aloe vera gel in a lot of local stores.
Read more: Beauty & health benefits of aloe vera
26. How To Get Lighter Skin With Raw Potato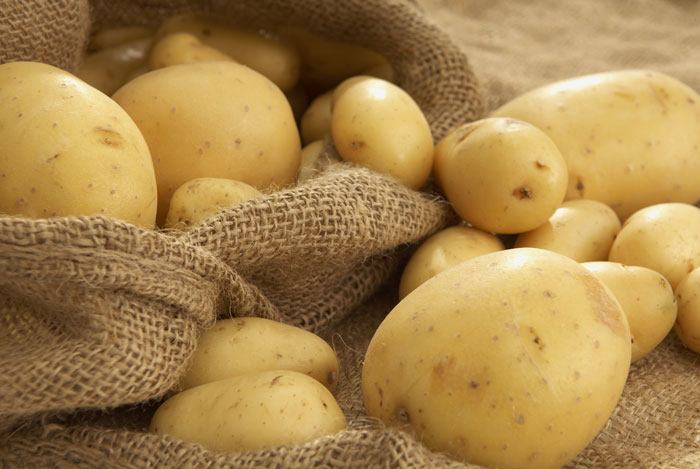 EffectiveRemedies Partner Solutions

Ask a Doctor Online and Get Answers in Minutes, Anytime!
Have medical questions? Keep asking questions to a Verified Expert until you get the answer you need.
The potato juice has mild bleaching properties that can lighten skin naturally, due to the high amount of vitamin C found in it. Particularly, vitamin C enhances collagen production which aids in maintaining skin elasticity and firmness. Plus, potatoes have catecholase enzyme which helps to reduce blemishes, dark spots, and acne scars. Besides, its potassium can hydrate and moisturize the skin while its vitamin B6 helps to improve new cell formation. Here are step by step instructions to use raw potato for getting the lighter skin.
You cut a raw potato into 2 halves and then you rub the exposed flesh from potato over the skin where you wish to lighten.

Next, you repeat this way frequently to see a significant result.
Other fruit and vegetables you can use to replace for potatoes are tomatoes and cucumbers that contain the high quantities of vitamin C.
27. How To Get Lighter Skin With Papaya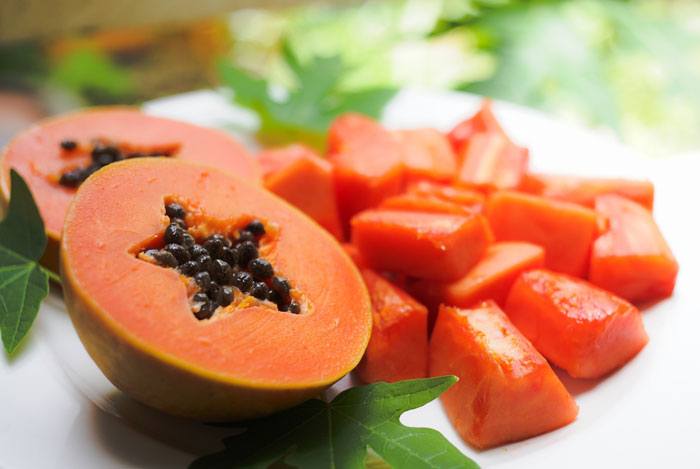 One of other easy tips on how to get lighter skin is using papaya. This fruit is often used in many beauty treatments for lightening the skin complexion. The natural bleaching properties of papaya will make the skin be glowing and healthy. Papaya also works as a great and natural skin whitener. Further, it consists of skin lightening compounds such as vitamin C, papain and alpha hydroxy acids. These compounds reduce pigmentation, lighten skin tone, maintain skin's pH balance and improve skin firmness and texture. Here are 3 ways to use papaya for getting the lighter skin.
Option 1: Eat papaya as a fruit. Papaya has the cleansing properties that help you in cleansing the skin of impurities, which may be causing it to be darker.
Option 2: you rub the internal part of the papaya skin over your face. Then you let it dry. Next, you wash your face off with the cold water & pat it dry. You should do this way daily till you see a significant result.
Option 3:
You mash a ripe papaya

Then you mix it with 1 cup of the freshly squeezed lemon juice.

You massage this mixture throughout your face & neck.

Then you leave it on there for about 30 to 45 minutes before you wash it off with the cold water.

You do this way about 2 to 3 times a week until you see a visible change in the skin tone.
Combining natural home remedies with practicing good skin care also is one of the best plans on how to get lighter skin. Keep reading to know more!
Plus, papaya is also a great way on how to get glowing skin.
III. Practicing Good Skin Care
1. Quit Smoking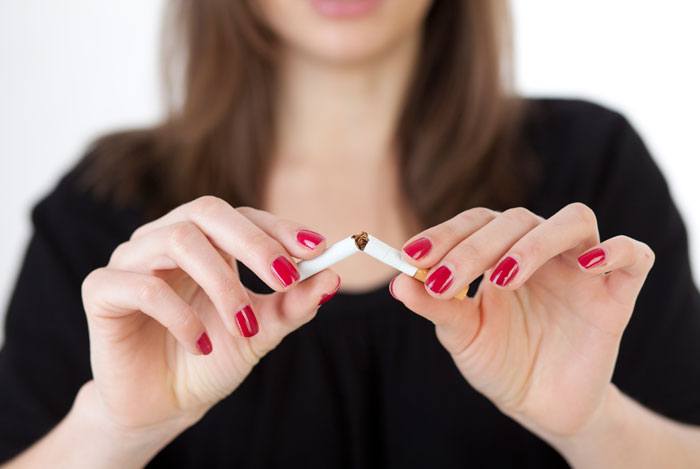 Quit smoking is one of the easiest tips on how to get lighter skin fast and naturally. Smoking can make your skin to be more sallow (it also can cause wrinkles) so if you desire to protect the health of your skin, quitting smoking is the first thing you need to do.



2. Wear Sunscreen Daily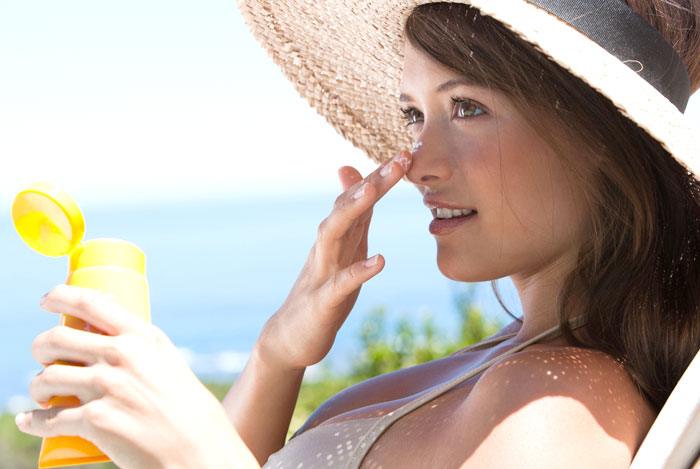 The sun may damage your skin such as sun spots, burns, & skin cancer. So, you need to wear sunscreen daily to protect the skin from the sun and keep your skin healthy. Even if it is cloudy, the UV rays of the sun may still break through; therefore, you should wear sunscreen in even winter.
3. Drink A Lot Of Water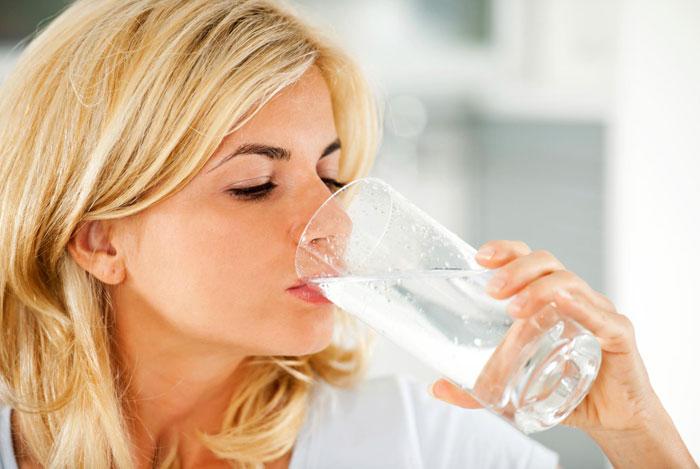 Although keeping your skin hydrated will not lighten your skin in and of itself but will help it to stay healthy. When the skin is healthy, it will rejuvenate itself, shedding its old layers and then forming new layers. This process allows pigmented, old layers to fade away & reveal new, fresh ones underneath. For best results, you should try to drink between 6 and 8 glasses of water per day.
4. Cleanse Your Skin Regularly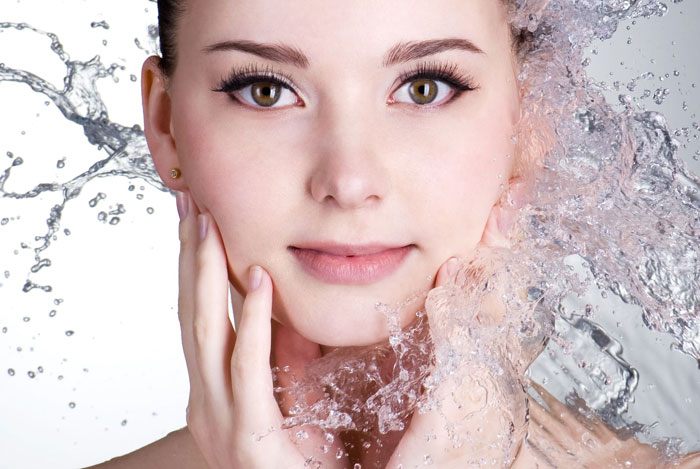 Regular cleansing your skin is also known as one of the simplest ways on how to get lighter skin fast and naturally.
Take care of your skin by implementing a severe skincare regimen that will keep your skin in the tip-top conditions.

Cleanse your face 2 times per day with a natural foaming soap or cleanser and then apply a good moisturizer.

Exfoliate your skin 2 to 3 times a week to eliminate dead skin cells.

Always apply gentle skincare products that are formulated for the type of your skin. If you apply products that are unsuitable for the skin type you have, they can cause redness.

Always rinse off your make-up before bed. If not, the oils may clog your pores, and then lead to an uneven skin tone or cause even breakouts.

Use organic papaya soap for the body skin will help you to lighten your skin tone naturally. However, this soap may be quite drying, therefore, you need to moisturize afterwards.
5. Follow A Healthy Diet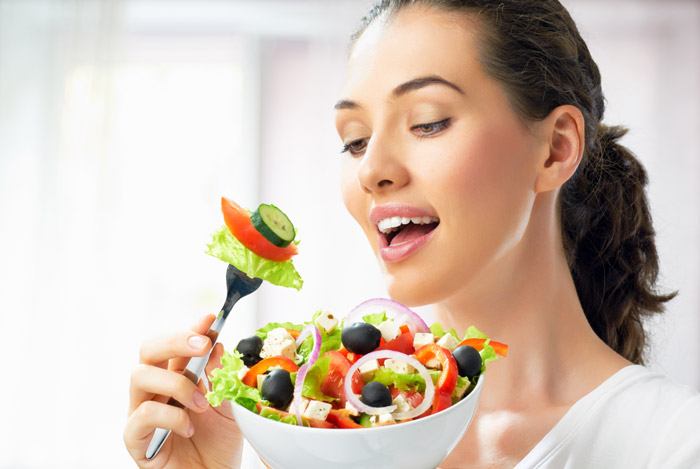 A healthy diet plan is one of the effective tips on how to get lighter skin naturally. Following a diet that is rich in nutrients and vitamins will help your skin stay healthy & look best. You can eat plenty of fresh vegetables and fruits – especially foods that are high in vitamins C, A and E that help nourish your skin and stay hydrated.
If you want to know more about natural, at home remedies for other diseases and conditions, go to our main Home Remedies page. After reading the article of top 55 tips on how to get lighter skin tone fast naturally at home, hope that it can help you find out the best solution to get rid of dark & dull skin tone quickly and easily. However, the article is only for the informational purpose, thus, you should meet your doctor to get advice before applying any natural tip for skin lightening. If you have any questions, or you know other natural tips on how to get lighter skin tone fast and naturally at home, please leave them below.