Updated: 07/09/2019
Overview
Almost women secretly desire a flawless complexion. So, they often try face scrubs, moisturizing creams, sunscreens, and other beauty serums that are available in the market. There is no harm in using natural products to help look your best at all occasions. Nevertheless, if you can make homemade face and body packs to make you look beautiful naturally without any side effects, would you still want to use synthetic products? What is more, all the ingredients to make these homemade packs are always available in your kitchen; therefore, you really do not need to invest in luxurious skin care lotions to achieve a glowing and smooth skin. Following a few simple and healthy habits together with right eating is one of the easiest ways to look gorgeous. If you are looking for natural solutions to get a glowing and smooth skin, in this article, you will know top 16 homemade tips on how to get beautiful skin on face and body naturally without using drugs or chemical skin care cosmetics.
16 Best Tips On How To Get Beautiful Skin On Face & Body Naturally
The following recipes we've focused on are traditional home remedies, so always consult your doctor and check out your health condition regularly to know if a remedy is working for you.
I. Foods To Eat For Beautiful Skin
1. Whole Grains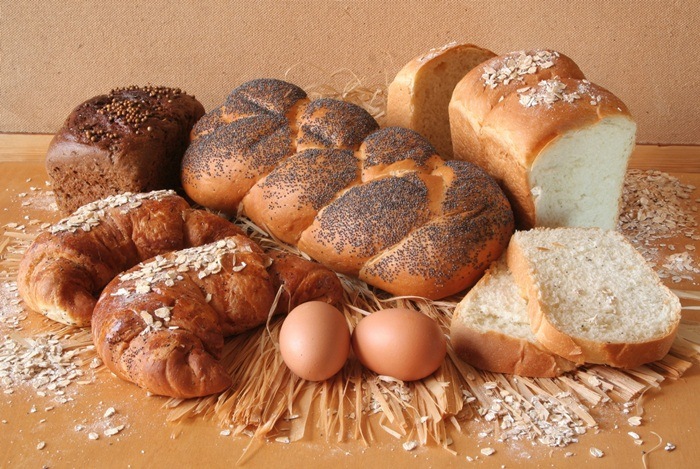 Eating good foods will help keep your skin healthy and beautiful. Whole grains are packed with fiber that is good for reducing inflammation. It also helps stabilize your blood sugar levels and reduce insulin spikes. Whole grains contain zinc that helps repair skin damage, maintain smoothness and suppleness, and regulate sebum production. Besides, the B-vitamin biotin housed in whole grains can help your skin cells to process fats without becoming dry and scaly. Also, remember to drink a lot of water to stay your skin hydrated. Green teas and herbal teas are ideal; however, you need to keep away from soda and sugary juices.
EffectiveRemedies Partner Solutions

Ask a Doctor Online and Get Answers in Minutes, Anytime!
Have medical questions? Keep asking questions to a Verified Expert until you get the answer you need.
2. Parsley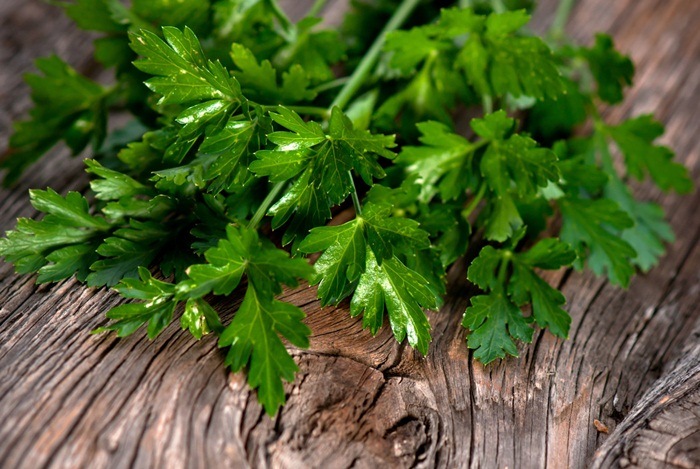 Parsley is a great source of vitamin K that helps to heal the skin and promote elasticity and good skin tone. It is also rich in vitamins A and C, and is traditionally believed to help cleanse the kidneys and urinary tract while clearing blemishes and reducing redness at the same time. Loaded with volatile oils, parsley has antibacterial and antifungal properties, which can disinfect pores and help to protect against acne. So, add parsley to your daily meals to get the beautiful skin you desire.
3. Berries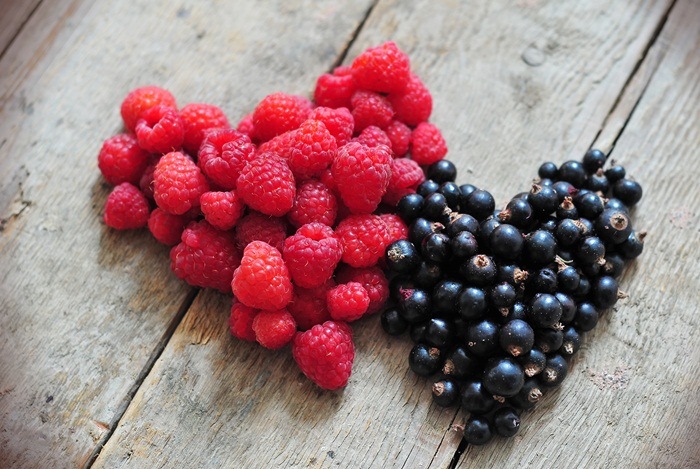 Vitamin C is a great antioxidant for healthy skin[1] [2]. It helps make your skin smoother and taut by boosting collagen production. To increase your intake of vitamin C, you can eat fruit such as blackberries, blueberries, strawberries, black currants, and also vegetables such as green leaves. These foods are also lower in sugar than a lot of other fruits.
4. Brazil Nuts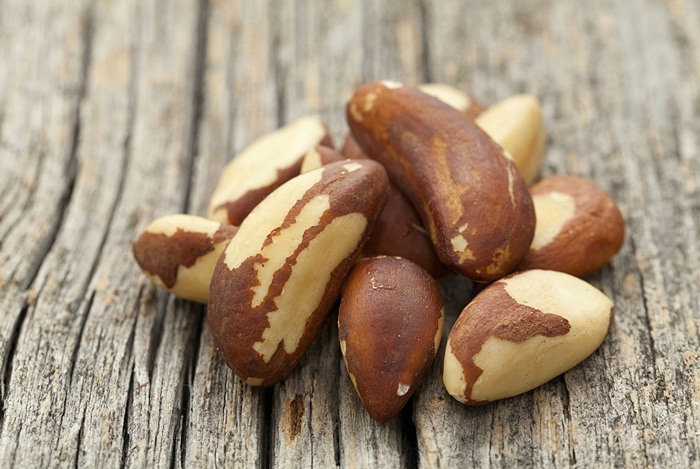 Brazil nuts may provide your body with its daily selenium needs. Plus, the antioxidant found in Brazil nuts works together with vitamins C and A to improve the immune system. To get beautiful and flawless skin, follow a diet that is rich in selenium to protect you against sun damage, melanoma, and age spots. Some other good sources of selenium are seeds (pumpkin, sunflower, and chia), wheat germ, meat, and mushrooms. Besides, many nuts also have vitamin E that helps to hold moisture in the skin.
5. Spinach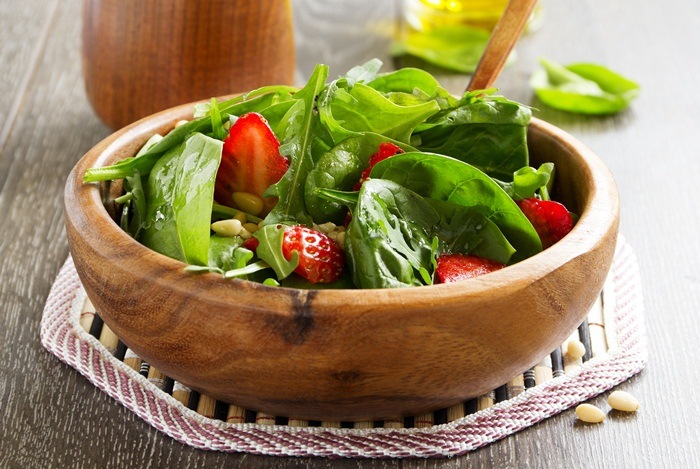 Spinach is abundant in antioxidants and nutrients[3]. Regularly eating this leafy green vegetable can help keep your eyes healthy and sparkling thanks to its lutein. Spinach is also a great source of minerals and vitamins such as vitamin B, vitamin C, vitamin E, calcium, iron, potassium, magnesium, and omega-3 fatty acids which are needed for healthy skin.
II. Natural Beauty Solutions
1. Oats And Lemon Face Pack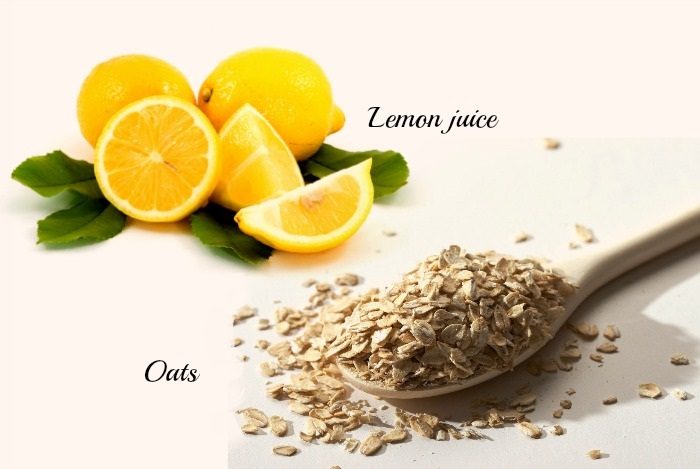 Oat can work as a natural exfoliator. It also is hypoallergenic and suitable for people with eczema[4]. To use oats for getting a beautiful complexion, simply apply it to your skin to cleanse it of impurities, excess oil, and grime. Lemon is a great source of vitamin C and has skin lightening properties[5]. The combination of oatmeal and lemon will give your skin a break from numerous harsh chemicals.
Ingredients:
1 tablespoon of oats; mashed and cooked

1 tablespoon of lemon juice
Directions:
Mix all the ingredients and apply it to your face by massaging gently into the skin.

Let it dry for about 20 minutes.

Wash it off and pat dry.

Apply this face pack regularly for a glowing skin and fairer face.
2. Turmeric And Lemon Face Pack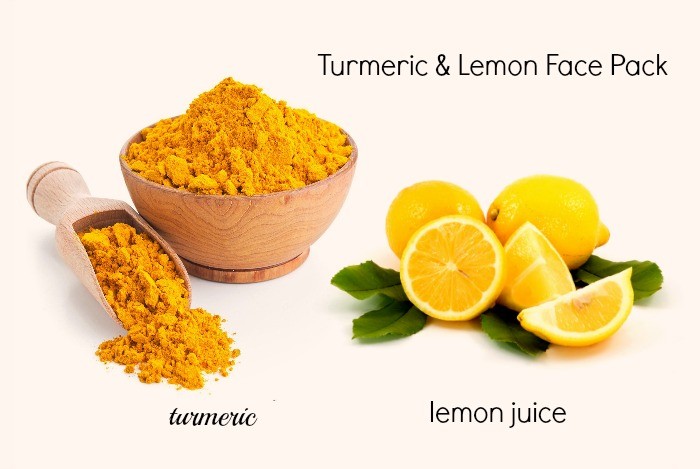 Turmeric is an exfoliating agent and antioxidant to help prevent your skin from premature aging. You can mix turmeric with gram flour or bean flour to inhibit facial hair growth and give you a fairer skin. Turmeric is also often found in natural treatment solutions for acne, stretch marks, wrinkles, and blemishes[6].
Ingredients
Gram flour

Milk

Turmeric

Lemon juice
Directions:
Mix all the above elements and apply evenly to the face.

Scrub this paste gently onto your face for about 5 minutes and let it dry for about 20 minutes.

Once it is dry, clean your face.

Follow this solution regularly to see the significant improvement on your skin.
3. Turmeric And Tomato Face Pack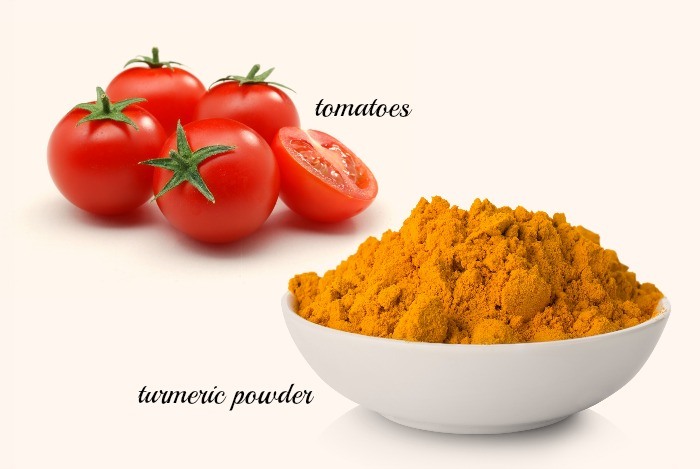 Turmeric has a lot of benefits on skin. Lycopene present in tomatoes will aid you in reducing redness, skin irritation, and DNA damage from the ultraviolet rays of the sun[7]. The lycopene is known as an antioxidant, which can protect your face from the damage caused by sun rays. It is also a wonderful anti-ageing agent.
Ingredients:
Some turmeric

Some tomato juice
Directions:
Mix some turmeric with some tomato juice.

Apply the mixture to your face

Allow it to dry.

Wash it off with tepid water.
You can also use the tomato pulp and massage it on your skin. Allow it to sit there for about 15 to 20 minutes. After that, you rinse off with water.
4. Lemon
Lemon is a great ingredient, which you can apply to get a healthy and clear skin. The citric acid[8] found in it assists you in keeping your skin clear by eliminating dead skin cells. It also has a high amount of vitamin C that helps to reduce dark spots by increasing your cell renewal process. Besides, it provides bleaching properties, which may improve your overall skin complexion.
Option 1:
Apply some lemon juice to your face and neck.

Leave it to sit for about 10 minutes

Wash your skin off with lukewarm water.

Rub some cucumber slices over your skin to help soften and moisturize it.

Do this daily.
Option 2:
Squeeze the juice from 1/2 lemon and mix it with 1 or 2 tablespoon of raw honey.

Apply it to your face.

Leave it on there for about 15 to 20 minutes.

Rinse it off with water.

Do this daily.
Option 3:
Mix two teaspoons each of sugar and lemon juice.

Apply this mixture to your face, hands, necks and other parts of the body.

Scrub your skin in a circular motion

Leave it on for 10 minutes.

Rinse it off with lukewarm water.

Follow this method 1 or 2 times a week to get glowing skin.
5. Yogurt And Dried Orange Peel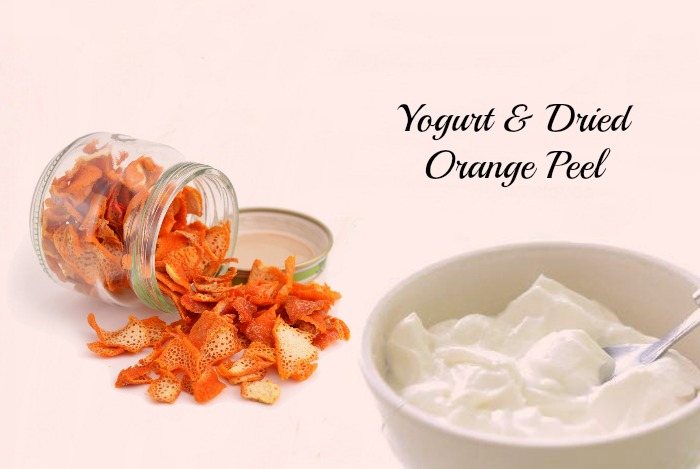 Orange is a good source of vitamin C, and a wonderful skin tonic. Using orange will help to remove and prevent acne, and keep you away from other skin problems. Using plain yogurt will fight skin discoloration, acne, and signs of aging such as fine lines and wrinkles[9].
Ingredients:
Fresh and unflavored yogurt

Dried orange peel
Directions:
Grind some dried orange peel.

Mix one tablespoon each of yogurt and ground orange peel.

Mix them well to make a paste.

Apply the paste to your skin and keep it on for about 15 to 20 minutes.

Rinse off the paste with water.
III. Other Skin Care Basics
1. Avoid Washing Your Face With Hot Water
The hot water will cause redness and irritation in most people with sensitive and normal skin. Hot water can also dry out the delicate facial skin, resulting in skin issues from flaky, red dermis to acne. Instead, wash your face with the mildly warm water or air-temperature water.
2. Drink Lots Of Water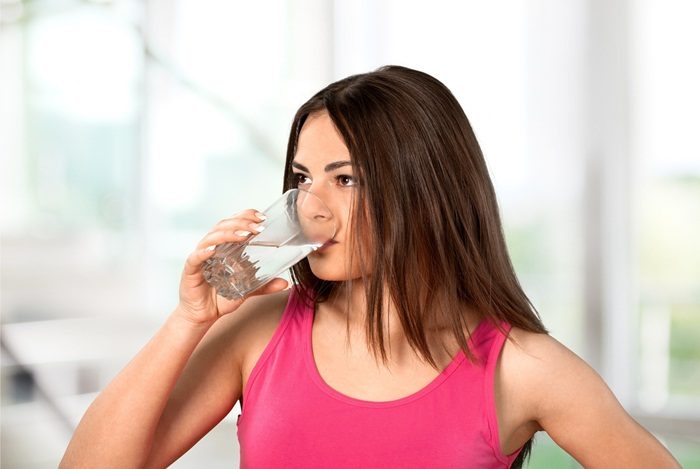 Drinking at least 8 glasses of water daily can help you get beautiful skin. Water is essential for keeping your skin hydrated. Water is also required for many body functions such as digestion, circulation, absorption, respiration, maintenance of standard body temperature, and transportation of nutrients[10].
3. Sleep Well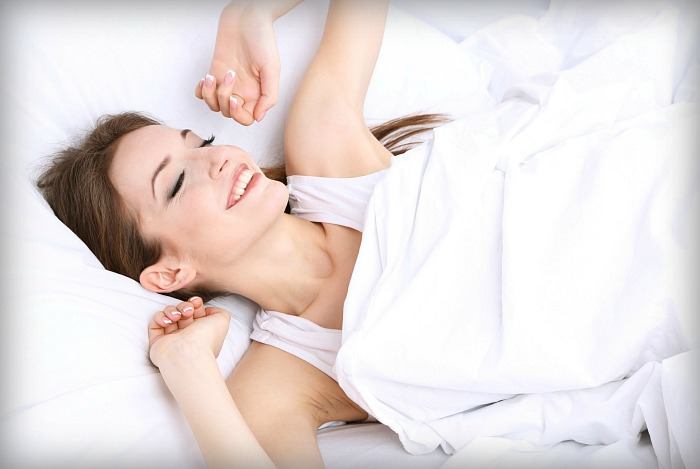 If you do not sleep enough, it will show on your face. Your face will look tired and irritated. The best solution is to do not skip your beauty sleep and do not stay awake until late hours in the night. The lack of sleep will cause blood vessels to dilate, resulting in dark circles[11]. In addition, while you are sleeping, your skin undergoes restoration, repairing, and rebalancing. A lack of sleep will also disrupt the body processes. Just 7 to 8 hours of sleep will be absolutely needed for a healthy skin. Nevertheless, do not oversleep, because this can result in cell breakdown.
4. Exercise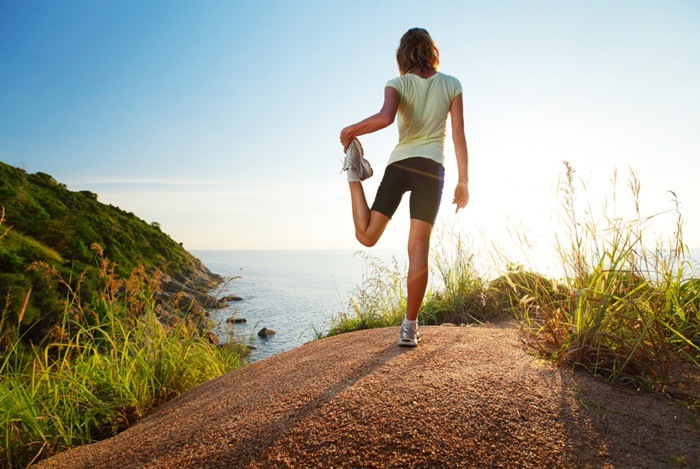 To get healthy skin and body, you should do physical exercises for at least 30 minutes every day. Dermatologists say that doing exercise will help you to boost blood circulation, which itself will promote skin health. Exercise will also help to remove cellular debris and free radicals from your body. As a result, it will cleanse your body from within. Furthermore, exercise can help tone your body, making you look beautiful.
If you want to know more about other tips and recipes for skin care, go to our main Skin Care page.