For a long time, Korea has been considered the beauty country because of the strong investment in beauty care of Korean women. Towards a Korean girl, it's skin that partially determines their confidence, so they don't mind spending much on taking care of their skin. That's also the reason why you can see their appearance is always attractive though this can be seemingly affected by the weather there. Just need to take a glance at K-pop stars, you can certainly get overwhelmed with their flawless beauty. There must be some myths behind this to make them so different which is called Korean skin care secrets. If you come from Asia and also want to own such Korean skin, dig into the process they take care of their skin, what they apply to their skin and the method they follow to maintain their strong skin's health. After all, you can select the remedy that fits you most for a bright future on your skin.
Be calm and track the right routine of taking care of your skin before coming to the natural Korean skin care secrets gathered by Effective Remedies. Here is the natural routine that Korean follow to improve skin condition. This is also among the Asian skin care tips that every girl needs to keep in the pocket, now you just need to apply it then feel the big change.
When talking about the beauty destination in Korea, people must think about Alicia Yoon immediately. She is the founder of "Peach and Lily" dedicated to bringing about natural products for a massive number of women in Korea and the whole world. Below is the 10-step beauty regime for Korean skin that Alicia has to spend time on researching carefully.
1. Step 1: Catch the eye makeup removal after wearing cosmetic for so long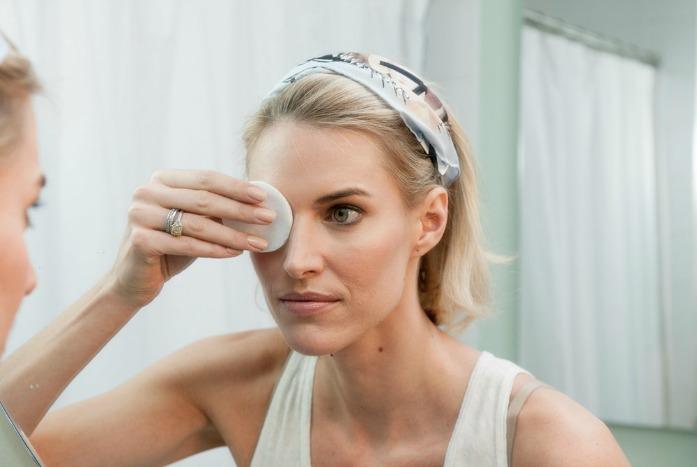 This is the first and important step in restoring the strong skin. You should use high-quality makeup remover to remove all the things in your eyes unless you want to have bruised eye. In fact, you cannot expect more from a normal cleanser than just leaving the skin area with thicker dust. Remember to tug the skin area around your eyes because this is more important than everything ever. One more thing, you should also use remover to take out all the lipstick layers on your lips.
2. Step 2: Cleanse your skin with heart
Coming to this step, you should keep in mind that the time you use to put on your face should be the same as the time you take care of it after that. In other words, time for cleansing your skin should be reasonable. This is also an important factor in filtering your skin. Before cleansing, remember that an oil-rich cleanser is the best choice for you, so be hurry to pick one product made with full of natural ingredients. And then, you massage your face with such cleanser gently using circular motions with your fingers to let the essence penetrate deeper into your skin. Taking this action will also remove all the dust left on your face, at the same time, enhance the circulation process and help equal brighter skin.
3. Step 3: Exfoliate your skin using suitable mask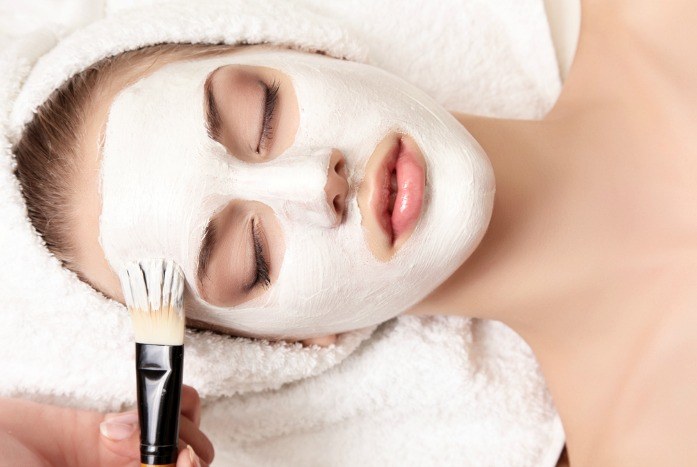 At this stage, let the face mask take its highest effect. A natural beauty mask is highly recommended for you now (For more natural recipes to get a good mask, be calm and they will be revealed in the part of Korean skin care secrets below) If you really want to turn your skin to be as soft as baby butt, then exfoliate your skin twice per day and focus on the T-zone or where the blackheads shelter. Actually, exfoliating is an indispensable step but to some extents, too much is not good. Just keep it less and effective.
4. Step 4: Let your skin breathe and be refreshed
This is a crucial step in all Asian skin-care secrets, even American call this "toning" to indicate its power in strengthening and vitalizing Asian skin. Using a refresher will help to take out all the pollutants on your skin and restore your skin pH's balance. This step will create the premise for the next step – Essence – by soothing and prepping your skin thoroughly. It is suggested that you should use a toner with gentle ingredients like bamboo extracts. Then you use a cotton pad to hold the toner and apply it to your neck and face. After that, don't be shocked with the dust left on your pad.
5. Step 5: Let your skin penetrate useful essence
Taking Korean skin care secrets for granted, this is seen as the most important step for Korean women. In this step, you need to soak your face in safe treatment essence. This action makes the essence penetrate deeper in cellular level then boost the speed of making your skin brighter and smoother.
6. Step 6: Take the ampoule
Do you know that ampoule is an extremely concentrated version of the essence? Everyone also calls it the serums. To help your skin to be improved faster, why not taking the natural remedy for your skin.
7. Step 7: Try using the sheet mask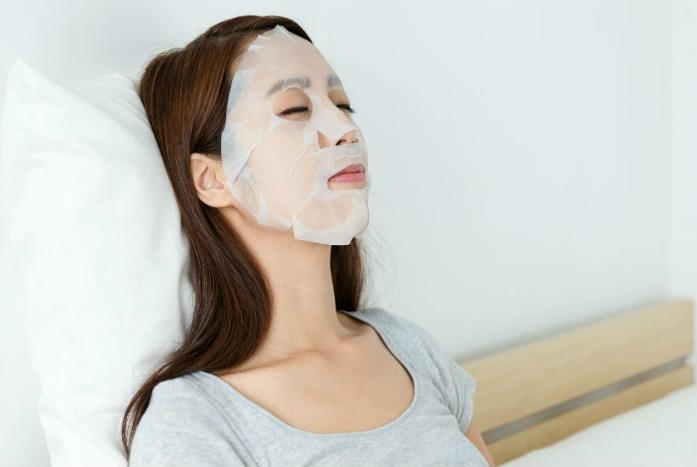 The suitable routine for you to apply sheet mask revealed in Korean skin care secrets revealed is usually twice a week or more if your skin is too dry. The mask should contain collagen and natural ingredients for sure. Some mask is made of avocado extracts, which is loaded with many antioxidants or vitamin E, which takes effect as anti-aging property. Do you know the secret of a good sheet mask? It will be one with nutrients and moisture, not just seemingly cream or serum.
8. Step 8: Don't forget to take care of your eyes
The eye is the soul, and in Asian skin-care secrets, you should not ignore this area for sure. Always keep the area around your eyes bright and strong by applying the following natural remedy.
9. Step 9: Moisturize your skin
You may not notice that most of the Korean women have to wear layering to protect their skin, so it is not strange if another layer of moisture is put on their face. Moisturizer for them should be of gentle and easy to penetrate to your skin.
10. Step 10: Time for skin care at night
This is the last but important step. The point here is that your skin always needs to be hydrated, so how can you do that? The answer is night skin care with nutritious cream which is able to keep your skin soft and white.
After mastering the 10-step beauty routine of most Korean women in Korean skin care secrets, now it's time for you to take action with 100% natural ingredients. With all the remedies revealed by Effective Remedies here, you can keep peace in mind that in the future, you will get strong, bright and soft skin without any flaw.
Top 9 Korean Skin Care Secrets For Perfect Skin
1. Take Use Of Lemon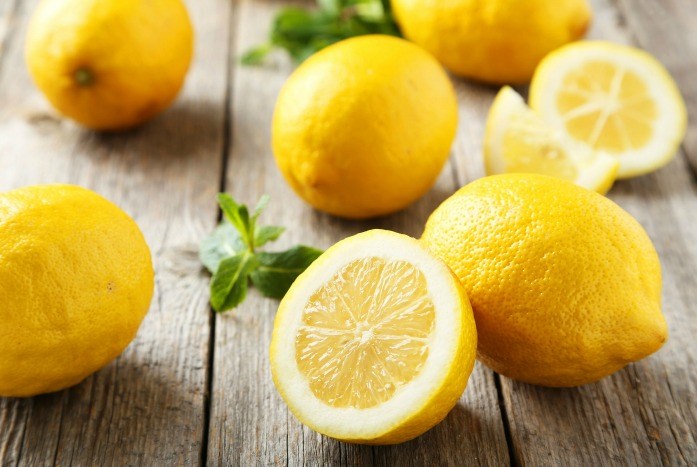 In fact, from your kitchen, you can take use of several ingredients to apply on your skin to liven it. Among of them are lemon, mint, almond, turmeric powder, milk, apple cider vinegar, buttermilk, aloe vera, parsley juice, dandelion, potatoes, orange juice and even tofu can strengthen your skin without causing any side effect.
But first, spend some times on the first ingredient. It is a lemon. As you may know, vitamin C is an important part in maintaining the health of your skin, so always remember to supplement it with vitamin C. One of the sources rich with vitamin C that can help you is a lemon.
To apply this method, you need to prepare a fresh lemon first

Then you cut it into halves, squeeze it to extract the juice in a bowl

You use a cotton ball to dip in the lemon juice

Next, you will apply this undiluted lemon juice on your skin area affected with acne spots and freckles.

With this method, you can apply it several times per day without worrying about its intensity.
Take note that
Lemon juice is intensive in its nature, be careful to take it if you own sensitive skin.
This may make your skin red or burnt a little bit.
Combine lemon with manuka honey
Honey is also a source having a positive impact on your skin which is listed in Korean skin care secrets, so if you want to improve your skin's condition fast, try mixing lemon with manuka honey to experience the clear transformation in your skin. This remedy is extremely effective if you are suffering dry skin situation because honey will take effect as a moisturizer which helps to provide enough moisture for your skin while lemon is in charge of providing enough vitamin C to your skin to make it clean and bright all the time.
To take this treatment, you just need to mix lemon juice with manuka honey with the ratio 1:1.

Then apply this solution on your face and your body if needed.

Let it sit for 10-15 minutes, after this time, you wash it off thoroughly.

Mix lemon with cucumber to make mask for skin
Cucumber is also a natural source that is really beneficial for skin. And when it is mixed with lemon, this will create a perfect mask for your skin to help it stronger brighter gradually. You just need to mix equal parts of lemon juice and cucumber juice. And then, apply it to your face and body skin to feel its fresh effect on your skin.
See more: 34 Best Ways On How To Tighten Face Skin Naturally & Fast At Home



2. Fresh Cucumber – Must Have Item In Korean Skincare Secrets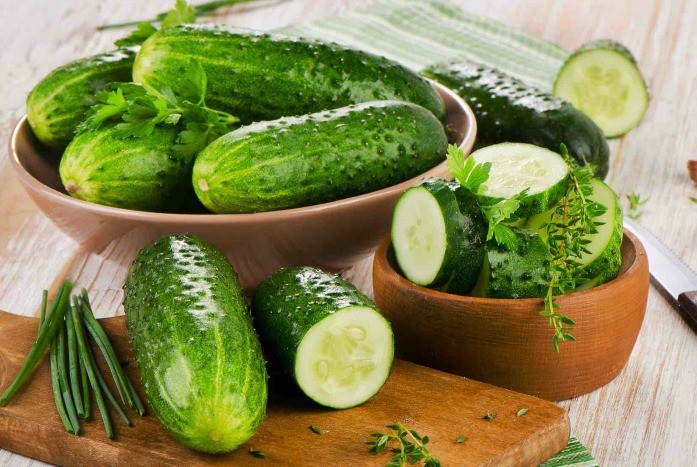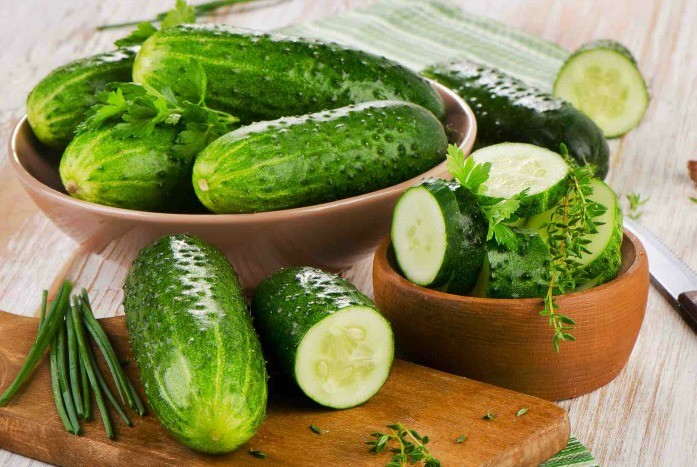 As introduced above, cucumber mixed with lemon can bring about great transformation on your skin. But cucumber can do more than that. Towards skin, Korean women can discover 7 certain benefits of it when it is applied on their skin.
Cucumber helps to lighten dark circles
It is proven that cucumber is able to diminish the activity of dark circles very quickly but still safely. Loaded with the high amount of silica and antioxidants, cucumber is believed to fortify the process of fading your dark circles on your face.
Now, with just a cucumber, you need to cut it into equal slices, then apply it on all over your face, meanwhile, pay special attention to the eyes area where burden the intensive dark effect.

You can also smash the cucumber to take its extract, then soak 2 cotton pads in cucumber juice and apply on your skin.

Now it is time to relax with cucumber. Stay there for 20 minutes and do follow this process several times each week, your skin will be healthier soon.

Cucumber helps to fade away freckles
You should take a grated cucumber to apply for your skin if it is being affected with freckles. It is used as a tonic and when spread on your face and your neck, it can fade the appearance of freckles. Try using this remedy if your skin is getting some freckles. It will be very effective.
Cucumber can help to treat sunburn on skin
Certainly, cucumber can help you to deal with sunburn efficiently. If you have realized that your skin is being burnt by the sun for so long, then a cucumber will be the best solution for you in this case. Cucumber owns cooling effect which can help soothe the skin area affected by sunburn. Besides, it can fasten the healing process on your skin. You crush a cucumber and then put into it a little milk, mix them well and apply it directly to your face skin. You will gradually experience its cooling effect on your skin.
Cucumber helps to tighten the open pores
Korean women also consider the cucumber an excellent toner. They take use of it as usually as possible to let it penetrate the skin deeply making the open pores tightened fast. You can mix cucumber with some apple cider vinegar, honey, some drops of lemon, tomato pulp or aloe vera gel, or use it alone. It will immediately take strong effect on improving your skin's health.
Try combining cucumber with some mint
While cucumber is known as a cooler for skin, mint will help to increase the skin's elasticity. Both of them when being combined can create a magic for skin. The cleansing properties of these ingredients are undeniable and that can make your skin become extremely soft and supple.
Now, for a glowing skin, take these actions:
Firstly, you prepare 4-5 fresh mint leaves and a clearly peeled and de-seeded cucumber

Crush both of the ingredients to make a puree

Add an egg white to the mixture of cucumber and mint

After that, you apply this kind of natural mask on your face, wait for it for 20 minutes and wash it off with water, pat it dry after that.

Reapply this method every day if possible to see the better result on your skin.
See more: 34 Best Tips On How To Get Beautiful Skin On Face & Body Naturally
3. Whiten Skin With Remedies From Tomato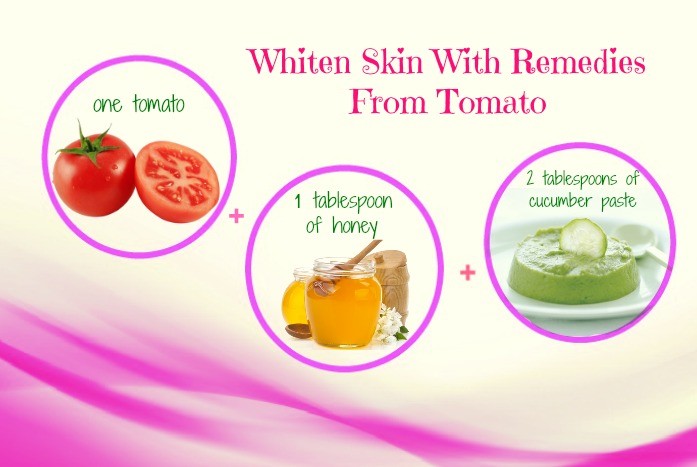 When talking about Korean skin care secrets, no one can forget a very intensive source of nutrient which is very beneficial for skin named tomato. It is true that tomato is an important ingredient in every kitchen, but moreover, it is also known as a booster of your skin's health. Actually, whether you want to deal with large pores, reduce acne,  soothe sunburn or recall the glow of dull skin, the tomato is beneficial enough to help you deal with all the skin problems completely. Tomato is worth among the best natural homemade beauty treatments.
There are many remedies using tomato as the main ingredient, you can take one of the following methods to apply on your skin
Tomato facial mask for oily skin

First, prepare one tomato, 1 tablespoon of honey and 2 tablespoons of cucumber paste

To start, you cut the tomato to get 2 equal halves, squeeze one-half to get its juice

Add the tomato juice the honey and cucumber paste with the amount mentioned above

Mix all the ingredients well and apply the mixture directly on your face

Let it sit there for 15-20 minutes and then you wash it off with warm water.

Tomato cleansing masks for combination skin

You will need one tomato and one avocado to make this mask

Firstly, you need to cut the tomato into 2 halves and extract its juice in a bowl

You crush the avocado, then take one tablespoon of avocado paste to mix with a tablespoon of tomato juice

Now, you get the desired paste, and just need to apply this paste on your face and let it sit for 10-15 minutes

To finish, you use warm water to wash it off and pat your skin dry with clean towel.
This tomato facial mask is like a cleanser especially used for combination skin. So if you see that you own combination skin, then this will be the best choice for you. Tomato is enriched with antiseptic and oil-removing properties, so it can definitely cleanse your skin well. At the same time, the hydrating components from avocado take effect as a tightener making your skin become stronger every day. This kind of mask is also very beneficial for skin with acne prone. It will help to ward off the excess oil in your skin and bring about youthful look for your overall skin.
Tomato and olive oil face mask for dry skin

You need to prepare one medium-sized tomato and one tablespoon of olive oil first

Take the knife to cut tomato and extract its juice in a bowl

You put the olive oil in tomato juice and mix them well

Now, you just need to apply this solution on your facial skin and wait for 15-20 minutes

After the mask gets dry, you use warm water to remove it

Then, you will see how moisturized and soft your skin gets after taking this method.

Mix tomato with lemon juice for normal skin
This facial mask is specially created for normal skin.
Firstly, you need to wash your face carefully with clean water

The next step is to make the mask by mixing 2 tablespoons of tomato juice with 1 tablespoon of lemon juice.

Then you just need to spread this solution on your face using a clean cotton ball

Let it sit there for 15-20 minutes, and when it gets dry, use warm water to rinse the mask off

If you want to own bright skin and take the exfoliating benefits, you can add 1 tablespoon of oatmeal to the tomato mixture. Oatmeal will help to reject excessive oil as well as make your skin moisturized thoroughly.

Korean skin care secrets – tomato and sugar mask
Because of sugar's grainy texture, when being combined with tomato, the mixture of them can lighten your skin apparently. On the other hands, the tomato is enriched with acidic content and this will help to kill the fungi as well as the germs which cause many skin problems.
To start with this remedy, you need to prepare a ripe tomato and some sugar powder.

Now, cut the tomato and put both tomato and a little sugar in a blender.

Have them blended well for a while

You will get the smooth mixture after that

The next step is to apply this mixture directly on your skin using your fingertip or a clean cotton ball.

After 45 minutes, you will rinse it off with cold water.

Reapply this treatment for some weeks, then your skin will get signs of improvement.

Korean skin care secrets – tomato and mint leaves facial mask
In tomato, people can find out the high content of antioxidants. Such antioxidants functionate as the shield to protect your skin from being attacked by dirt, bacteria and germs. Protecting your skin from negative impact from surrounding is the priority in every skin care routine including Korean's. Besides, mint leaves contain strong anti-bacteria and cooling effectuate-fungal content which will help to make a perfect pack for your skin.
Firstly, you crush fresh mint leaves and put some water into it to create a paste

Supplement homemade tomato puree in it

Spread this kind of paste evenly on your face skin

Let your skin absorb nutrients from this pack for at least 30 minutes, and get it removed with cold water.
See more: Top 28 Natural Home Remedies For Glowing Skin & Skin Care In Summer
4. Let Turmeric Brighten Your Skin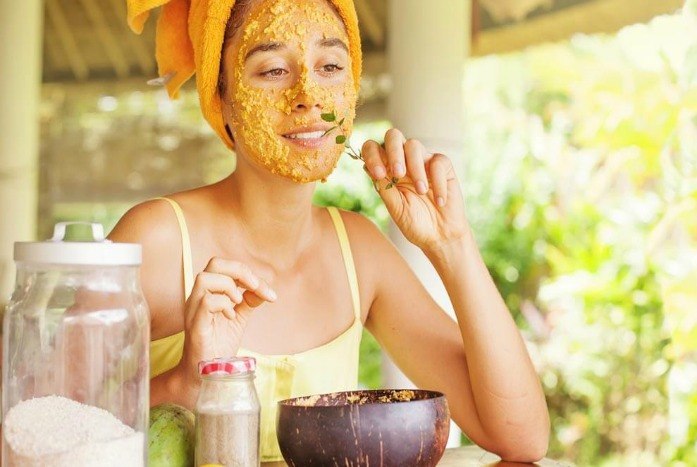 Turmeric has been a great ingredient in most of Asian women' beauty treatments for a long time. They are mostly used in China and India and also in Korea. It is a factor in the Ayurvedic medical system. Maybe you not know that turmeric is the container of many properties beneficial for skin like curcumin. Besides, turmeric is also known as the source of antioxidant properties which are widely used for skin rejuvenation. So it's not strange to apply turmeric to mitigate your wrinkles and soften your skin along with giving your face a youthful look. The mask made from turmeric acts as an exfoliator moisturizer and helps to reduce acne effectively. So grab the remedy below to get strong skin
Firstly, you need to prepare 1 teaspoon of turmeric, 1 teaspoon of milk (or plain yogurt) and 1 teaspoon of organic honey

Take a bowl and put the turmeric in it

After that, add milk and honey into the turmeric to make a firm paste which can stick well to your face

Now, wash your face under running water to be sure all the makeup is removed

Then, you apply the mixture of turmeric on your face evenly but remember to avoid the eye

Leave the mask there for 20 minutes to let it dry and then wash it with cool water.

Dry your face with a cloth.

After a few days, you can reapply this method and feel the effect of it strongly.

Make mask from turmeric and tomato for bright skin
The combination between turmeric and tomato is also among the most outstanding Korean skin care secrets you should keep in mind.
Firstly, you need to prepare 1 tomato, some turmeric powder, 1 and a half tablespoon of flour, some unsweetened milk and honey

You wash your face thoroughly with fresh water first

Then you mix turmeric with flour and milk to make the paste

After that, you just need to spread the mask to cover all over your face in circular motion

With tomato, you deseed it and put a few drops of organic honey in it

After putting the turmeric mask on your face, you will use tomato with honey to massage gently on your face.
Though it is quite messy to take this remedy but the result is worth it. Try it if possible and you will feel the softness of your face clearly.
Learn more: 36 Tips On How To Get Lighter Skin Tone Fast & Naturally At Home
5. Combine Parsley, Honey And Lemon To Strengthen Your Skin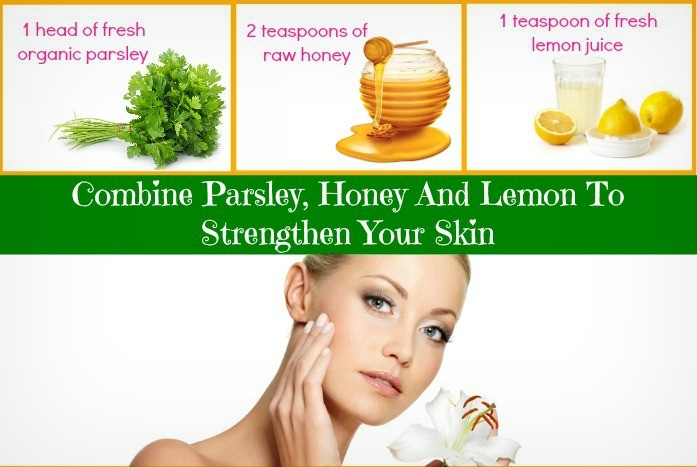 Parsley is a natural source well known for its function as a skin lightener. Taking it to apply on the skin will help to fade the dark spots on face as well as treat the acne well. Besides, parsley can help to heal up blemishes effectively. So that is the reason why many Korean girls believe in this ingredient. Especially when being combined with lemon, the lemon juice will help to boost the health of skin impressively. Adding some honey in this treatment, its strong antibacterial properties will struggle with acne.  If your skin is quite dry, then this treatment is seen to be the most suitable choice for you.
To start the remedy, you have to prepare 1 head of fresh organic parsley with medium size and having darker green color, have it soaked in warm water and chopped down clearly, 2 teaspoons of raw honey and 1 teaspoon of fresh lemon juice.

Now, you need to crush all the parsley in a pestle till it becomes like paste

Add lemon juice on the parsley

Mix both of the ingredients above with raw honey with a pestle

After a short time mixing it, you will get a paste

Cleanse your face first and carefully take the mixture out to spread on your face

After 15 minutes, you rinse the mask off and pat your skin dry

You can apply this method on a few days basis to see the best result on your face.
See more: Top 24 Asian Skin Care Secrets To Improve Skin Condition Super Fast



6. Papaya Pack For Beautiful Skin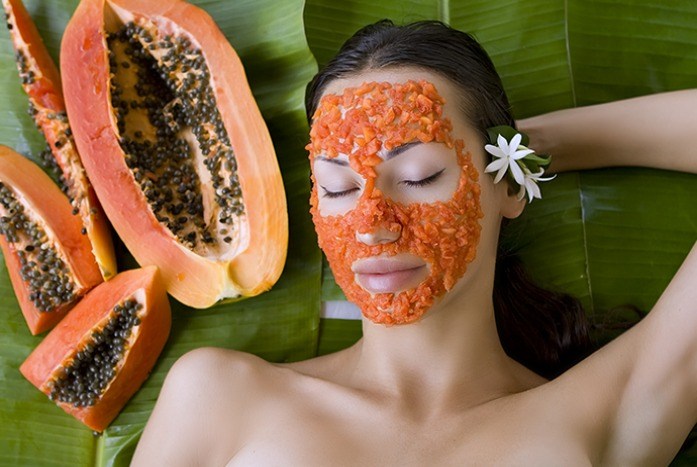 Papaya can also be a crucial part of Korean skin care secrets because of its definite effect on the skin. It is the kind of fruit with the rich content of vitamin A, E, C and antioxidant properties. All of these beneficial elements can have a positive impact on skin, specifically helping to hydrate your skin, ward off the acne, dark spots and soften your skin. Moreover, it is also packed with alpha hydroxy acids which are called the natural exfoliant, and thanks to it, Korean girls can slower the aging process. Using this source of beauty treatment, it is certain that your skin will be improved gradually and will make you really surprised.
Things to prepare are ¼ of a ripe papaya, some honey, 1 lemon

Firstly, you chop the papaya into even slices

Put all of them in a blender

Put one tablespoon of honey and ½ teaspoon of lemon juice in the papaya

Let have them blended well until you get a fine paste

Next, you wash your face carefully with clean water

Apply the papaya mask you have done on your face

Leave it there for 15-20 minutes

After that, wash it off with warm water

To finish, you splash some cold water on your face

You can reapply this method one time per week to experience its apparent effect on your face.
To make it more effective, before applying this mask, you can steam your face first.
7. Ginseng – Greatest Korean Skin Care Secret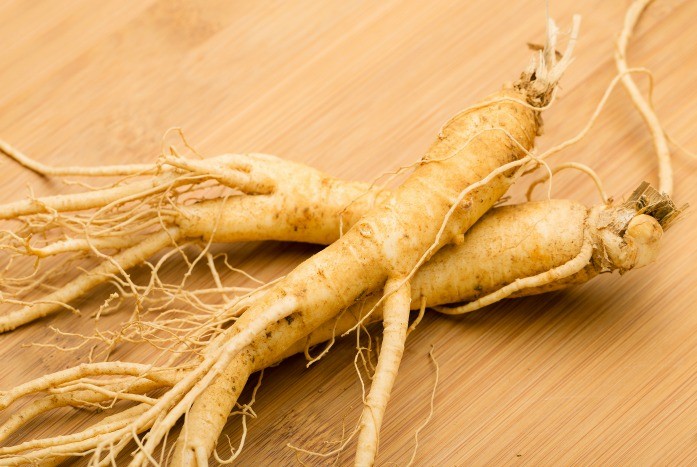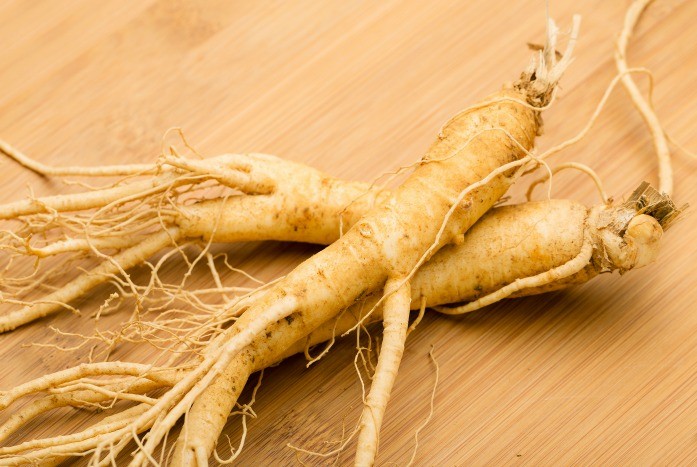 If you have heard about Korea, then I am sure your mind will be covered with the image of ginseng.
Korea is called the country of ginseng because it appears everywhere in people' daily routine.
In fact, ginseng is known for so many benefits, so Korean must be so proud to own such precious material. From being used as a cure of popular diseases to the supplement to boost immunity of Korean people, ginseng always takes its highest effect. In this case, ginseng is considered a potent beauty treatment that most Korean women trust in to use for several times. The benefits of ginseng are several: it can act as an anti-aging ingredient, toner for skin, dark skin remover…
There are many kinds of ginseng that may suit your skin condition including American ginseng, Asiatic ginseng and Siberian ginseng. Each of them has its own function, but in the end, aims at improving your skin's health and strength thoroughly.
To brighten your skin, you can try the extract of ginseng berry. To deal with wrinkles, you also can try it as a whitener for your skin. Besides, with its rich nutrients, you can take use of it to encourage the skin regeneration, then you will see your skin will get the new appearance just after a short time.
8. Buttermilk Or Unsweetened Milk – Must-Mention Korean Skincare Secret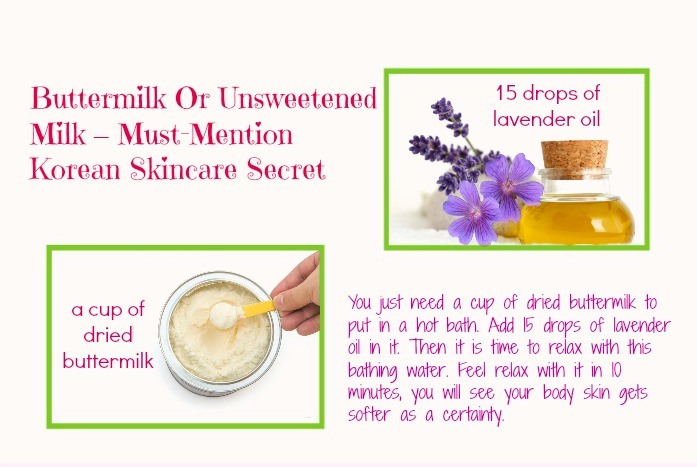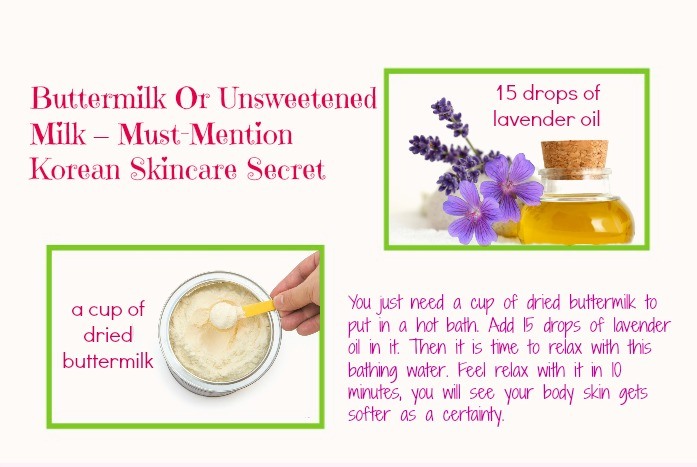 Buttermilk is for drinking, everyone knows that, but in fact, it can do more magical things which are listed in the Korean skin care secrets. Buttermilk is all leftover of churned butter. Not like its name, the fat level in buttermilk is not high. It is naturally probiotic with rich content of lactic acid. You can find out this component in so many luxurious beauty products because of its flexible functions like softening, exfoliating and brightening your skin. If you want to own gorgeous skin soon, try some of the remedies with buttermilk.
Take a bath with buttermilk: you just need a cup of dried buttermilk to put in a hot bath. Add 15 drops of lavender oil in it. Then it is time to relax with this bathing water. Feel relax with it in 10 minutes, you will see your body skin gets softer as a certainty.

To deal with some problems on your skin like dark spots on your face, you can try grinding some orange peel and mix it with buttermilk to create a kind of paste. Apply this paste to your face daily and wash it off with warm water. After about 30 days taking this method, you will see the definite difference on your skin.

To bring about the youth for your skin, you can try mixing buttermilk with egg and honey. The honey will act as moisturizer and exfoliant while the egg will help to tighten your skin. With 3 simple ingredients, you can come back to many years ago with a youthful appearance.
9. Maintain Healthy Diet – The Key For Beauty From Inside Out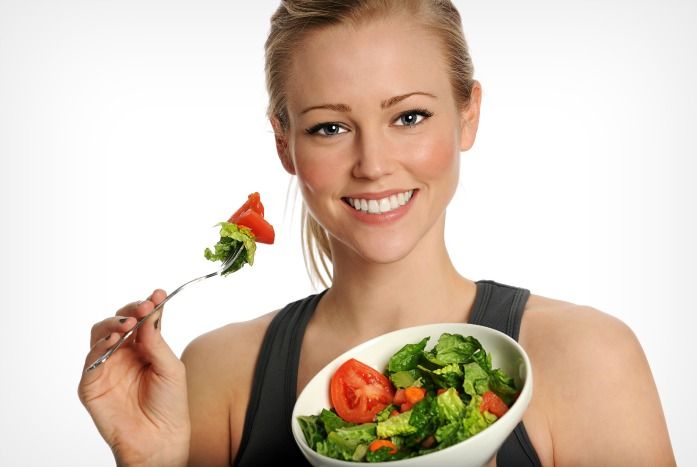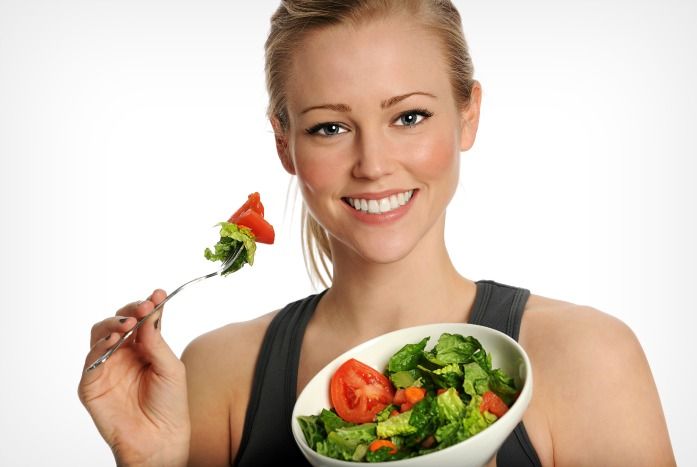 It is undeniable that whether your skin is strong enough mainly depends on your daily diet, not just the way you follow beauty treatments. In fact, such Korean skin care secrets may not take high effect unless you follow the right diet habit. This is considered the key to the beauty from inside out. Imagine that you are having acnes, you are trying to deal with it because you have to join an important meeting, but you still stay late and eat too much spicy food, this will worsen your situation. So the advice of Korean women for you is to practice diet routine wisely. You should absorb more green vegetable and foods with high content of vitamin E, C like orange, papaya,….Keep far away from hot or oily foods. More importantly, you also need to keep your daily schedule reasonable. Sleep enough time and drink enough water, your skin will have no reason not to be better.
From the relief of Korean skin care secrets above with a specific beauty care process as well as a number of effective natural skin care remedies, you will be equipped with the basic steps to protect your skin from makeup effect, at the same time, take reasonable action on keeping it safe from chemical cosmetics, and after all, maintain gorgeous skin look with natural treatment. Hopefully, with these Korean skin care secrets, your skin's condition will be improved and vitalized all the time. Finally, one last thing you should know is that Korean skin has its own characteristics, make sure that your skin is in the same situation before taking any method. And if your skin is quite sensitive, remember to test the remedy on your hand skin before applying it to your face.
The above list reveals the most outstanding Korean skin care secrets if you wish to get more useful tips about skin care and any relevant health solution, come and visit our main Skin Care page.
For any further questions, please share them with us in the comment box.