34. No Smoking – The Simplest Way On How To Tighten Face Skin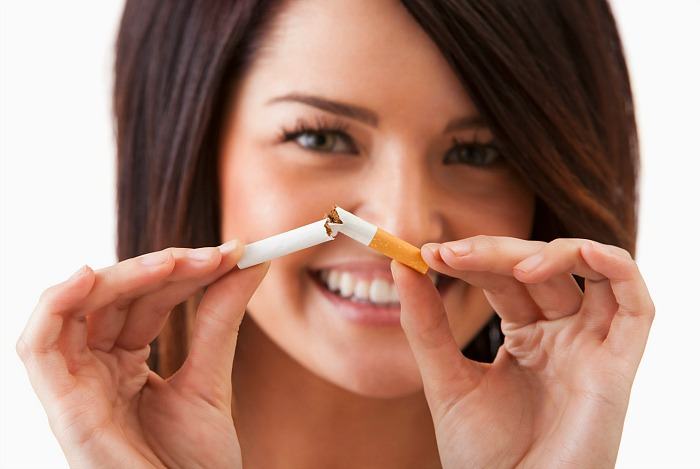 One of the irritants, which affects the growth & development of skin cells as well as interferes with the manufacture of collagen, is smoking. Quitting smoking as soon as possible not only promotes your physical health, but also prevents you from the variety of neoplastic, metabolic, and other medical disorders. Furthermore, you can also get back your youthful face skin without any cosmetic production.
35. Strawberries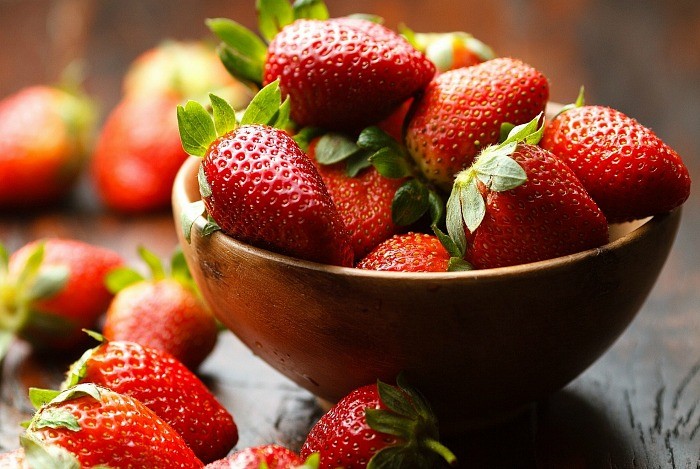 Strawberry acts as astringents on the skin, so it is one among best remedies for sagging skin. This fruit contains vitamin C, one of the potent antioxidants, which boost the production of collagen fibers; as a result, the skin is smoother and firmer. In addition, the alpha hydroxyl acids found in this fruit can help in improving the appearance of the aging skin. Here are detailed instructions to use strawberry for tightening facial skin.
You mash about 2 to 3 ripe strawberries

And then you mix them with about 2 teaspoons of yogurt and 2 teaspoons of

Next, you apply this paste onto your face &

Then, you leave it on there for about 5 to 10 minutes

Finally, you rinse your face and neck off with the lukewarm water.

You should follow this natural solution once daily until you see the improvement.
In addition, you also need to include strawberries into your daily diet plan to get the best and fastest results.
36. Exfoliate Your Skin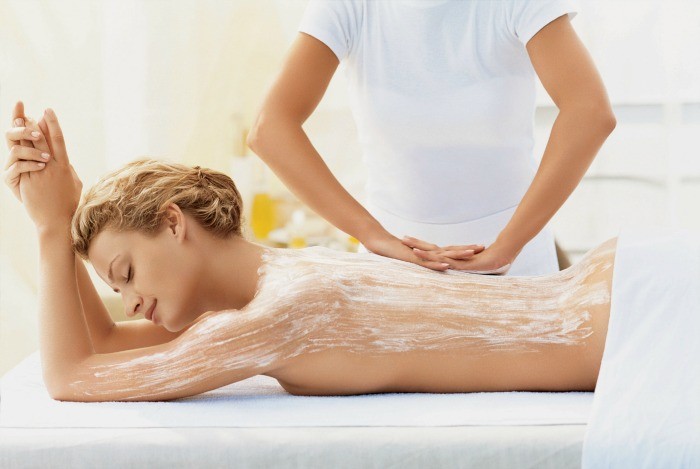 Exfoliating your skin helps not only freshen it by eliminating dead skin cells, but it also can stimulate your circulation into the area in order that the skin gets the oxygen and vital nutrients it needs to restore itself. So, how to tighten face skin by exfoliating it?
An excellent exfoliation technique is dry brushing, and this method is not expensive. You can buy a body brush that is made with the natural fibers, and that is available at many local drugstores or local beauty supplies. Here are detailed instructions to practice this technique for the best result:
In the morning you brush the skin before taking a shower (pay attention: both the brush and your skin should be dry)

You can use long strokes in order to brush your arms & legs. You work your way from the feet to the thighs, and then from the hands to the shoulders. You always brush toward the hands in the direction the blood circulates.

You should focus on areas where the skin is loose.

Finally, you do not forget your buttocks and stomach.
Another option: you can apply exfoliating gels & scrubs that are also very effective. You buy an exfoliating gel product from a local store, or you can do your own scrub by using honey, brown sugar, and other natural ingredients. Plus, salt and mineral scrubs are also very good for tightening facial skin. You just need to scrub yourself under the shower, and then you rinse away the salt.