11. Try Weight Training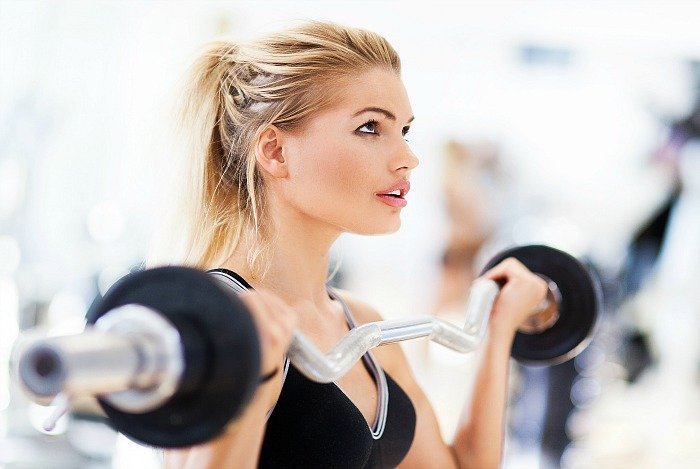 How to tighten face skin by weight training? Weight training will help you to tone your facial muscles. You can follow cardio workouts that are great for reducing weight and then toning muscles. Simply, you just need to incorporate your weight training into the workout in order to firm up the skin; however, you need to make sure to practice exercises, which strengthen your muscles on the face.
12. Do Yoga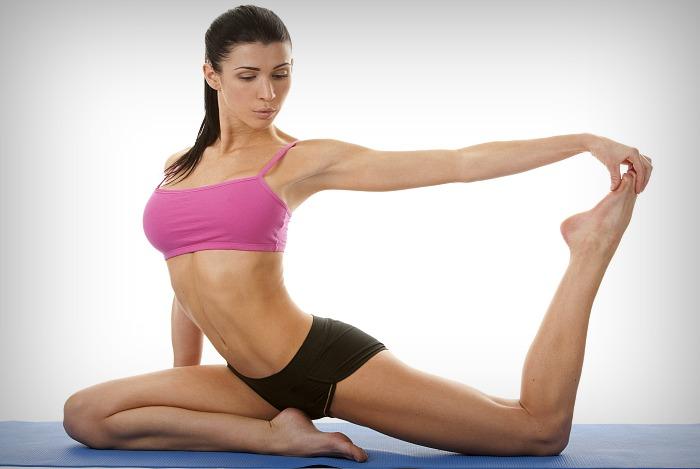 Another way on how to tighten face skin is practicing yoga. Yoga will help the skin rebound after the fat loss just by keeping the skin toned & helping the blood circulation. You can take some yoga classes every week, or you can do yoga at home by using an online video.
13. Practice Calisthenics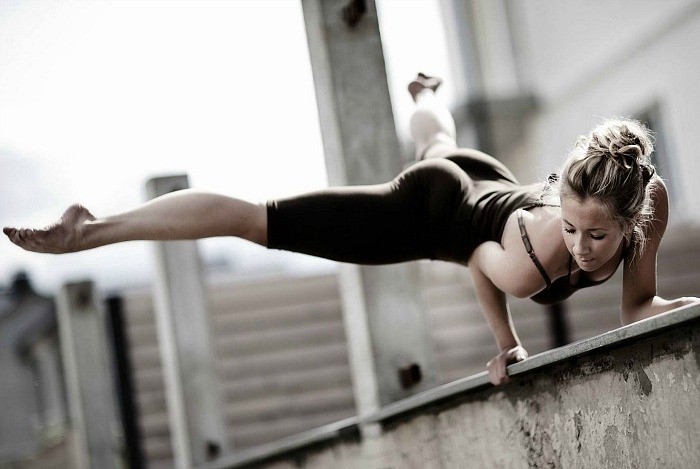 "To enjoy the glow of good health, you must exercise."
All those exercises, which you used to practice in the gym class, actually are great for toning the skin both on face and body. Here are some exercises you can use to tighten your facial skin:
Push-ups

Pull-ups

Sit-ups & squats

Jumping jacks & lunges
14. Avoid Harsh Soaps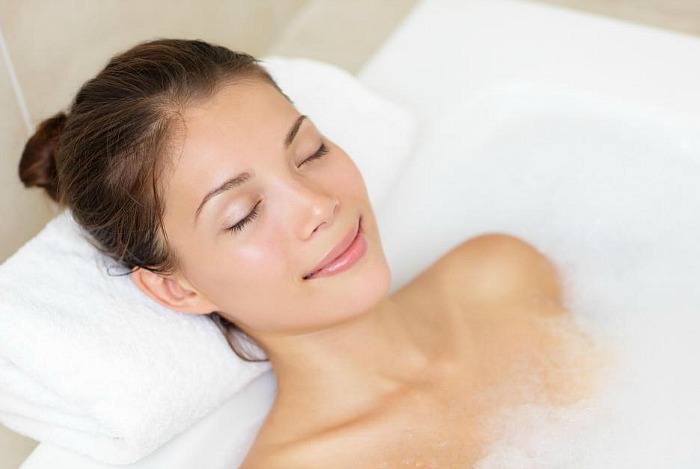 Another important solution on how to tighten skin is avoiding harsh soaps. A lot of skin care products packed with sodium lauryl sulfate & related chemicals may damage the skin and dry it out. While you are trying to tone your facial skin, you need to avoid industrial-strength cleansers. You also need to choose natural skin lightening products to wash your face. Choosing cleansers made with oils is the best way for tightening skin.
IV. Sagging Skin Prevention
In fact, you can't prevent the skin from sagging when you age. But several healthy daily habits may slow down the natural process and reduce its effects.
Avoid sun damage: Always use sunscreen when going out, and wear clothing, glasses, and hats whenever possible. Avoid exposing to the sun in the peak sun hours (11:00 am – 2:00 pm.)
Don't smoke: Quit smoke immediately if you already smoke.
Eat well: Have a balanced diet to support healthy skin with vitamins A, C, & E, zinc, the minerals silicon, and amino acids. Avoid processed, sugary, fatty foods. 
Stay fit: Train with weights to strengthen and tone the supportive muscles of your skin. If you do need weight loss, do it at a moderate speed; avoid losing more than 1-2 pounds a week.
V. Additional Tips
Perform your favorite facial muscle exercises 1 or 2 times per day to tighten your facial

Exfoliate the skin 1 to 2 times per week to remove dead skin cells.

Exercise regularly to get a well-toned look.

Avoid rapid and sudden weight loss.

Get enough 8 hours of the beauty sleep every

Limit exposure to the sun for a prolonged period.

Use a sunscreen to protect your facial skin from harmful ultraviolet rays of the sun.

Avoid soaps that contain harsh chemicals.

Stop smoking and reduce your alcohol intake because cigarette smoking & alcohol drinking can speed up your aging process.

Use the cosmetic products suitable for your type of skin.

Eat a lot of raw vegetables & fresh fruits to keep the body nourished.

Avoid the intake of refined sugar as well as highly processed junk food.

Keep your skin hydrated & smooth easily by drinking about 6 to 8 glasses of water daily.

Take supplements of vitamin C, MSM (methylsulfonylmethane) and vitamin E after consulting your doctor.
These above skin tightening tips & home remedies can help you in preventing and tightening the sagging skin. Also, following a healthy & regular skin care regime can help you to maintain your youthful appearance.
If you want to know more about natural skin care tips and home remedies for skin problems, you can go to our main Skin Care page. After reading the article of top 43 tips on how to tighten face skin naturally and fast at home, hope that you can find out the best treatment to get rid of your sagging skin quickly and easily. However, the writing is only for the informational purpose; therefore, you should visit your doctor to get useful advice before applying any natural skin tightening tip. If you know other natural tips on how to tighten face skin, please leave them below.