Winter can play havoc with the skin if you don't take the adequate precautions. Your skin tends to become parched and dry during the cold season because of the decrease in humidity as well as other factors such as indoor heating that dries out the moisture of the skin. In order to deal with this problem, here EffectiveRemedies.com shows you 14 useful tips on how to prevent dry skin before the cold kicks in.
14 Tips On How To Prevent Dry Skin Before The Cold Kicks In
1. Internal Hydration

You should eat plenty of EFAs (essential fatty acids), especially omega-3 (found in oily fish and avocado) as well as omega-6 (found in wholegrains, nuts, and flaxseed oil), which maintain skin clarified and hydrated. A lack in both of those may result in inflamed, dry skin, blackheads, and whiteheads. Naturopath and Nutritionist Tabitha McIntosh of Awaken Your Health said that EFAs are important in forming blocks for the wall of each cell in the body. There's growing evidence that they help in keeping skin smooth, moisturized, and healthy as well. They also contain anti-inflammatory properties and can remove eczema symptoms. Powerful sources include raw nuts and seeds and avocados, oily fish, and supplements of pure flaxseed oil, fish oil and evening primrose oil. Avoid dehydration by consuming eight to ten glasses of water every day and limiting your intake of alcohol and caffeinated drinks.
See more: 30 Tips On How To Treat Dry Flaky Skin On Face Fast & Naturally
2. Oil As One Body Moisturizer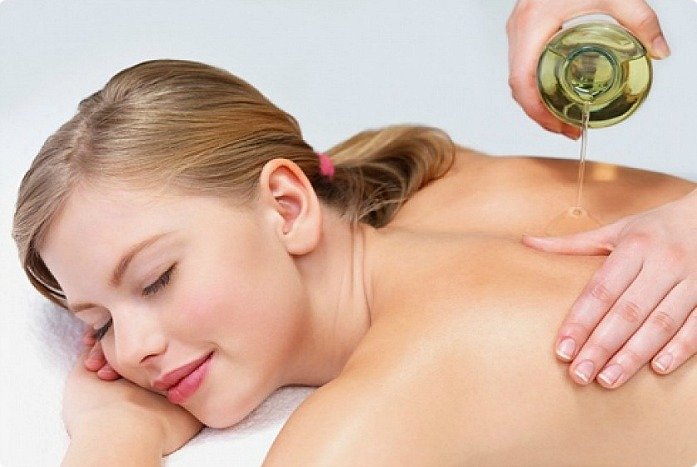 "Using one skin moisturizer is a key to keeping your skin hydrated.
During the winter months, safflower oil is a great body moisturizer. It has the capacity to enrich the skin plus keep the moisture level up. It contains the linoleic acid ingredient, which is one fatty acid that is generally used by skin to work as a protective barrier and to keep skin moisturized as well. Linoleic acid is one proven super moisturizer which is richly used in cooking and acts great for the skin too.
EffectiveRemedies Partner Solutions

Ask a Doctor Online and Get Answers in Minutes, Anytime!
Have medical questions? Keep asking questions to a Verified Expert until you get the answer you need.
Oily skin can only need one more emollient moisturizer during the winter on the certain patches of your face and can need the use of regular moisturizer everywhere else. The problem of dry skin can benefit from more emollient, thicker lotions and creams. Whereas combination skin types can wish to use gel consistency serums or moisturizers. All moisturizers should consist of cell-communicating ingredients in order to help your skin behave regularly, antioxidants to fight environmental damage, anti-inflammatory elements to help with skin irritation; as well as other ingredients that act to effectively keep moisture in your skin such as glycerine, hyaluronic acid, and fatty acids. Do not forget to keep moisturizing the lips too because they can become chapped and dry during the winter all too easily. You should load up on your emollient lip balms and avoid well from formulas that have peppermint or menthol as they're highly irritating to your skin.
See more: How To Treat Dry On Face & Body Skin Naturally At Home – 35 Solutions
3. Use One Winter Friendly Exfoliator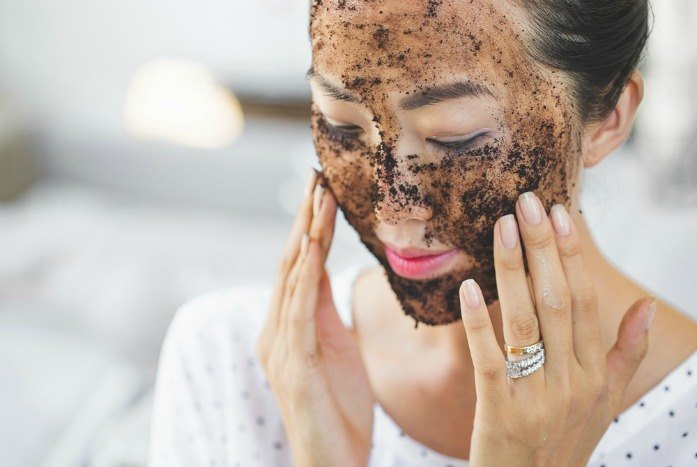 How to prevent dry skin before the cold kicks in with exfoliator? Exfoliate every week to prevent the build-up of the dead skin cells. Curwen-Begg said that: As skin is cold it does not function as well, so the natural shedding delays. Products become less efficient, as the barrier of the dead cells inhibits absorption. Follow with one hydrating mask that will introduce the epidermis with the moisture and help to calm any itchiness or stinging. It's best to end using products that contain glycolic during cold winter months and should replace it with products that contain lactic acid. This is as glycolic acid, being one small molecule has a trend to penetrate through your skin quickly and also is considered to be perfect for acne prone or oily skin. Whereas lactic acid is one large molecule penetrating at much slower speed and contains hydrating properties. Thus, products having lactic acid are a better option as compared to products with the glycolic acid, particularly during the winter months.
4. Switch Your Skin Cleanser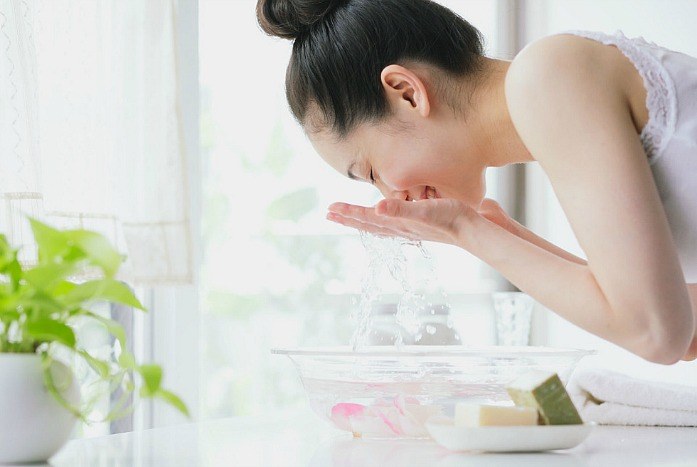 Liza Curwen-Begg from the Eden Day Spa said that: Use one gentle cleanser that will not strip your skin, followed by one quality moisturizer that will give skin with lipids as well as reinforce its protective barrier. You should select fragrance-free formulas in order to assists counteract potential irritation. General speaking, you need one strong cleanser in order to wash off dirt, sweat and oil from the face during the summer season. But your skin cleanser had better be much milder which cleans your skin gently without being too harsh on this during the winter season. A mild cleanser containing glycerin or ceramides from one exfoliating cleanser is an ideal choice.
5. Use A Skin Humidifier
Running a humidifier while sleeping is a good idea since during the winter season, your skin tends to be dry. During the summer months, your skin tends to be softer and more hydrated due to the humidity of the environment. Simply hanging a few wet bath towels in the bedroom at sleep time, is a way to humidify the air easily.
See more: 25 Tips On How To Cure Dry Skin On Legs Naturally At Home
6. Layer Protection Products
This is also one of the best tips for how to prevent dry skin before the cold kicks in. Simply, you need to apply one hydrating serum firstly and then with application of one good moisturizer. This will make sure extra protection to the skin and maintain skin well nourished and hydrated at the same time.
7. Exfoliate Your Skin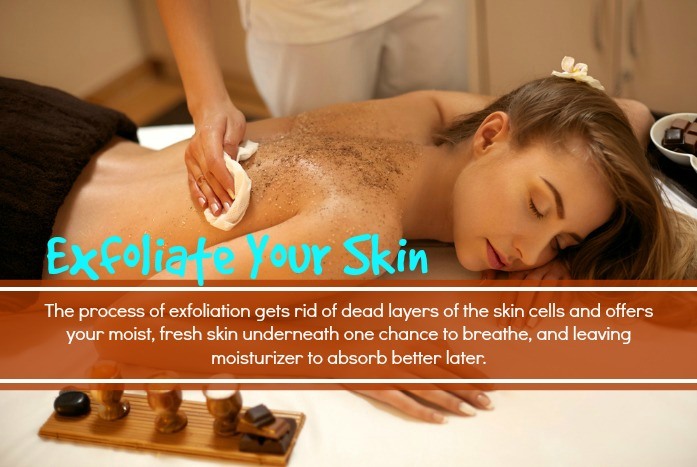 You should exfoliate at least three times a week. The process of exfoliation gets rid of dead layers of the skin cells and offers your moist, fresh skin underneath one chance to breathe, and leaving moisturizer to absorb better later. The skin's oil glands can't reach the dead, outer layers of skin so it is best to exfoliate and let the oils naturally hydrate.
8. Drink Plenty Of Water
Not surprisingly, this tip is also considered among the easiest ways on how to prevent dry skin before the cold kicks in. Dry skin could be one sign that the body is dehydrated. Naturally, you had better drink plenty of water as well as never feel thirsty all the day to keep your skin and body hydrated. This will prevent your skin and mouth from feeling dry. Also, you can include water-rich foods to the daily diet like fresh veggies and fruits.
See more: Top 16 Natural Home Remedies For Dry Skin On Face & Body In Winter
9. Apply Skin Masks Regularly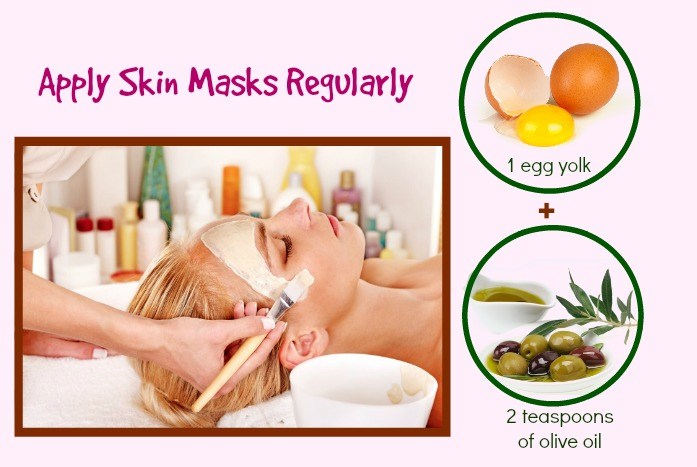 In winter, hydrating masks are an excellent way to help keep the skin hydrated. You should apply a face mask which is made with nourishing essential oils such as rosemary or Shea butter around once or twice per week. These ingredients are known for the long lasting moisturizing qualities and also can help the skin combat the harsh winter weather. Alternatively, you can make hydrating skin mask at home by combining one egg yolk with 2 teaspoons of olive oil. Then, apply it, keep it on the skin for about ten minutes and finally rinse off.
10. Use Day Plus Night Creams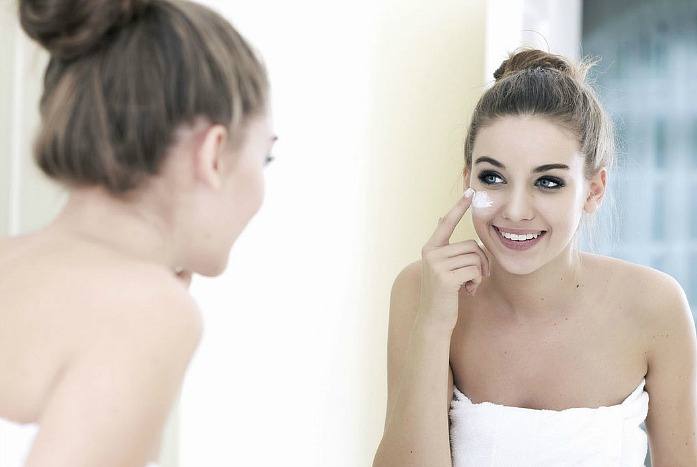 At the appropriate times, it is important to apply night creams and day creams. Night creams have regenerating ingredients, such as essential oils and fatty acids, to help rejuvenate the skin while you sleep. Day creams have hydrating ingredients which are made to extend all day and also are safe to use as skin is exposed to the ultraviolet light. Also, they hydrate more deeply than one day cream.
See more: Best homemade face mask for dry skin: top 22 helpful recipes
11. Treat Skin Conditions
An associate professor, Dr. Greg Goodman at Dermatology Institute of Victoria said that: Dermatitis and eczema are interchangeable terms for scaly, itchy, and inflamed skin. Treating skin conditions is also one of the important steps to prevent dry skin. If you suffer from some skin conditions like eczema or psoriasis, you should visit your physician and then follow the recommended treatment she or he prescribes. Those conditions may be too complicated to control without medicated products.
12. Avoid Harsh Soaps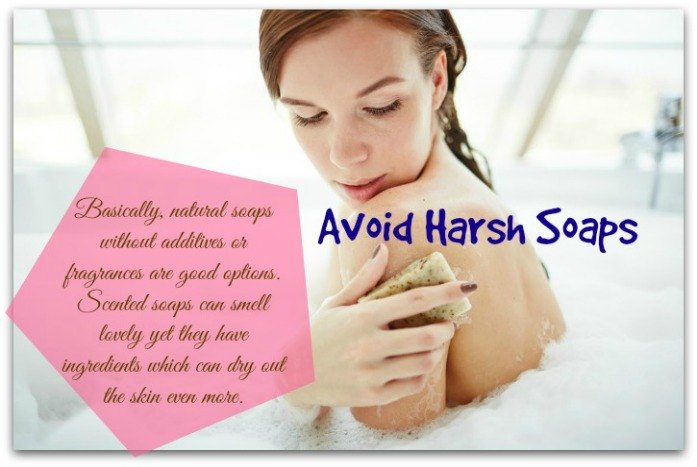 Basically, natural soaps without additives or fragrances are good options. Scented soaps can smell lovely yet they have ingredients which can dry out the skin even more. Generally, plain white bars of soap containing moisturizer will keep the skin from drying out during the process of cleansing so you'll begin the skin off on your right foot each morning.
See more: Top 29 DIY Solutions For Making The Natural Homemade Moisturizer For Dry Skin
13. Abandon The Long Hot Baths And Steamy Showers
There is nothing better than one steamy shower or hot bath in the middle of the winter, but unluckily water isn't good for the skin. Both cold water and hot water can actually damage the skin, aggravate and cause inflammation, and may cause broken capillaries. The long periods of showering or bathing can breakdown your skin's lipid content that keep your skin cells intact. If your skin barrier is composed you can risk issues such as very sensitive skin, very dry skin, breakouts, premature skin ageing, and an increased chance of the post inflammatory hyper pigmentation issuing from breakouts. We are not telling you that you should not bathe, just hold the water at one lukewarm temperature.
See more: Vitamins for dry skin on face & body in winter
14. Keep Your Skin Covered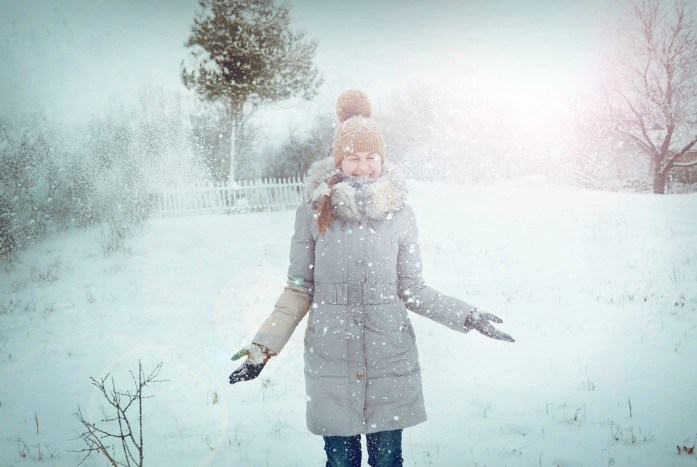 As you are out in the harsh elements of winter weather maintain as many areas of the skin protected as possible by covering any expose parts of the skin. The skin which is exposed to the winter air chill can lose moisture fast, thus making it more vulnerable to flaky, dry, rough skin troubles that can happen later on. Keeping the head exposed can also dry out your scalp and hair, leaving the skin on the scalp more likely to developing one itchy scalp.
Cold weather does not mean you must suffer with the itchy skin problem all winter long as there are helpful manners to find relief.
To get more about natural cures for other conditions and diseases related to skin, go to our main Skin Care page. After reading this article of top 14 tips for how to prevent dry skin before the cold kicks in, hope that it can help you find out the most excellent method to have beautiful skin fast and naturally. However, this article is only for the informational purpose, thereby, you should consult your doctor before using any at home remedy. If you have any question or comment, please leave them below. Also, you can share your experience with us if you know any other tips for how to prevent dry skin before cold kicks in.
Reference:
https://www.uihealthcare.org/winter-dry-skin/
http://www.mayoclinic.org/diseases-conditions/dry-skin/basics/definition/con-20030009
https://www.aad.org/public/skin-hair-nails/skin-care/dry-skin