25. Oatmeal Mask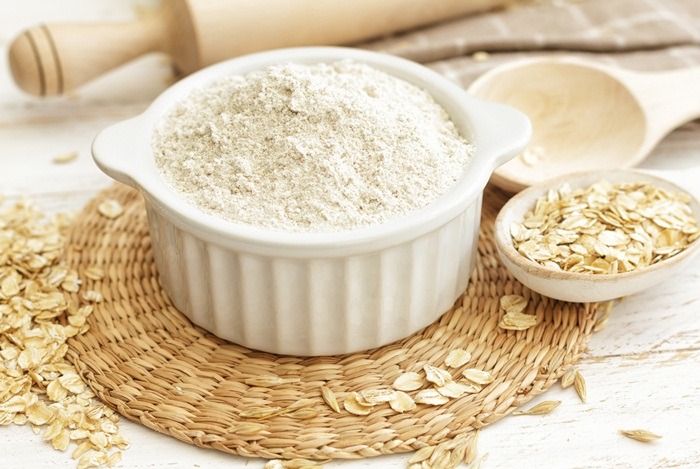 Oatmeal is a valuable food for health and it is an excellent ingredient for face skin. This ingredient can be used to remove dead skin cells and improve the skin complexion effectively at home. Oatmeal contains the high protein content that leaves one protective barrier on your skin, inhibiting water loss and helping maintain moisture. How to have a natural face mask for dry skin with oatmeal? Let do this:
Method 1:
You need a teaspoon of olive oil, 1 tablespoon of honey, a tablespoon of yogurt, and a tablespoon of oatmeal.

Mix all the ingredients in a small bowl.

Apply it on the skin for 10 minutes.

Wait until it is dry naturally and rinse off with water.

You can apply argon oil or serum to keep the skin moisturized.

You can store the remaining part of the mask in a container and use it within a week.
Method 2:
If you want to treat the dry skin quickly, this mask will be helpful for the goal.
You prepare the  ½ cup of oatmeal, ½ cup of hot water, an egg white, some tablespoons of plain yogurt, and some teaspoons of honey.

Mix all of the ingredients and apply on face for 10-15 minutes.

Wash off with warm water.
Method 3:
You can also mix 1 mashed ripe banana with a cup of ground oatmeal. Then, add some lukewarm milk.

Apply this mask on the dry skin and keep it on for 10-15 minutes.

Rinse it off by using cold water. You should use this face mask one time a week.
26. Egg White And Honey Mask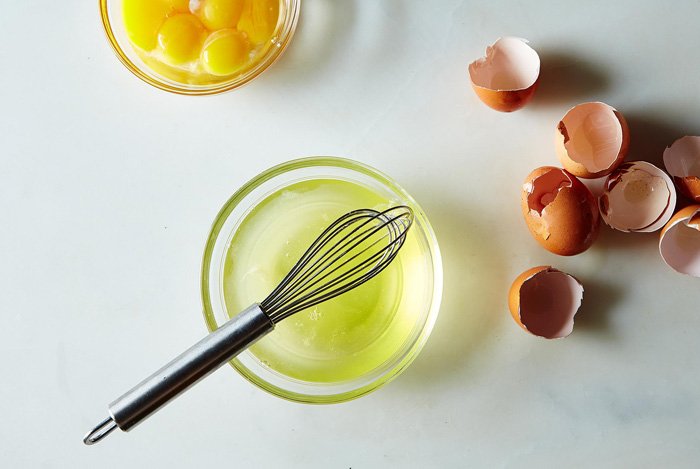 The combination of honey and egg will benefit your skin and you should try this mask for the dry skin.
You need to prepare a small bowl, an egg white, a teaspoon of sunflower oil, and a teaspoon of honey.

Mix all the ingredients together and stir it well until they are thick.

Spread the mixture on face for 15 minutes.

Then you rinse off with warm water.
Read more: Natural Treatments For Lighter Skin 
27. Honey, Yogurt, And Banana Mask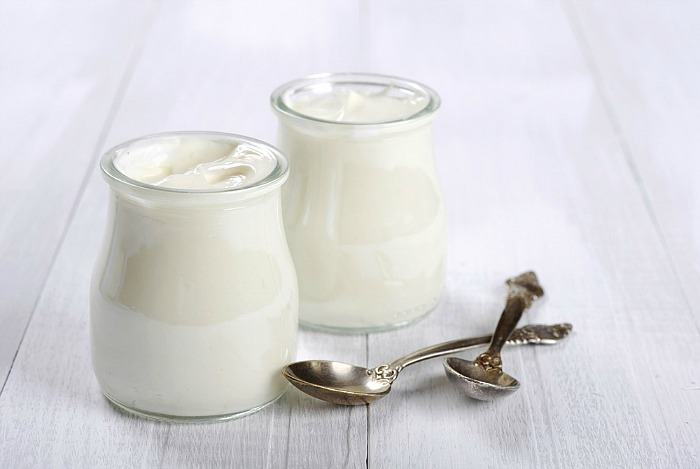 If you want to have a glowing skin and remove the dry skin condition, this mask will be helpful for it. Here are the steps for a beautiful skin you need to follow:
You should have ½ cup of plain yogurt, a tablespoon of honey, and some ripe bananas.

Put all of them into a blender and blend them well until they are consistent.

Spread the mask on face and leave it for 20 minutes or until it is dry.

Rinse off with warm water.