What Is Psyllium?
Also called Ispaghula, psyllium belongs to the plant family Plantaginaceae. The shell of psyllium seeds (known as the husk) is ground to take a clear and glue-like substance that is called mucilage. This mucilage contains high levels of soluble fiber and many other beneficial components that are used to cure a lot of diseases. There are many health benefits of psyllium husk that you should not miss. If you are looking for these benefits, have a look at this article on the Effectiveremedies.com in the line of Superfoods.
What Are The Benefits Of Psyllium Husk And Uses On Health?
According to many studies, psyllium is highly beneficial in treating a lot of conditions related to health. In a point of fact, the US Food & Drug Administration has also approved food packagers and advertisers from stating that this husk is a great ingredient to reduce cholesterol and lower the chance of heart disease. A lot of people have found psyllium husk to be effective when curing the conditions below:
Boils

Hemorrhoids

Bronchitis

Crohn's Disease

Colon cancer

Dysentery

High blood pressure

Gallstones

Incontinence

Poison ivy rash

Irritable Bowel Syndrome (IBS)

Psoriasis

Ulcers

Stings and insect bites
1. Benefits Of Psyllium Husk – Treat Hemorrhoids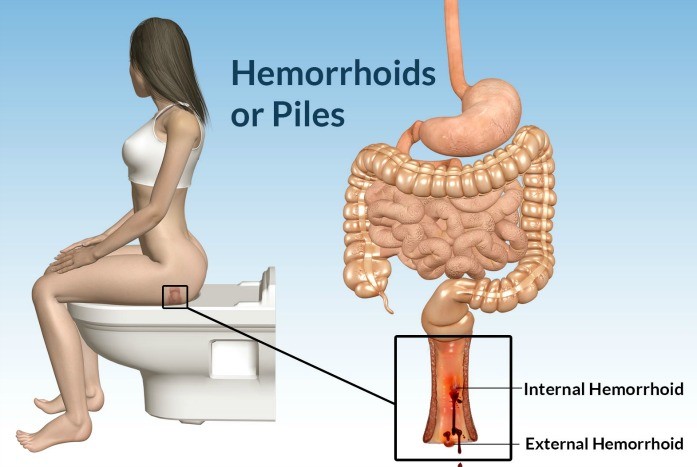 Psyllium seeds contain a huge amount of fiber, so they may soften the stools well. In addition, it provides lots of water, which aids in making bowel movement less painful. You may get the detailed recipe using psyllium for hemorrhoids, click at the Natural Home Remedies For Hemorrhoids Treatment & Pain Relief (Remedy no. 20)
2. Benefits Of Psyllium Husk – Improve Digestion
Psyllium husk is very effective in improving the function of your digestive system. It helps to enhance the contraction of the stomach, which will aid in the movement of food through your intestine and help to improve the bowel mobility.
Take a glass of water and psyllium daily for better digestion naturally. Be sure that you are taking this solution soon after your meal.
EffectiveRemedies Partner Solutions

Ask a Doctor Online and Get Answers in Minutes, Anytime!
Have medical questions? Keep asking questions to a Verified Expert until you get the answer you need.
Learn more: Natural Home Remedies For Indigestion Pain And Gas
3. Benefits Of Psyllium Husk – Relieve Anal Itching
Take 1 tbsp. of psyllium and 1 cup of hot milk. Next, mix them well and drink this milk to cure constipation and avoid the anal itching.
4. Benefits Of Psyllium Husk – Treat Constipation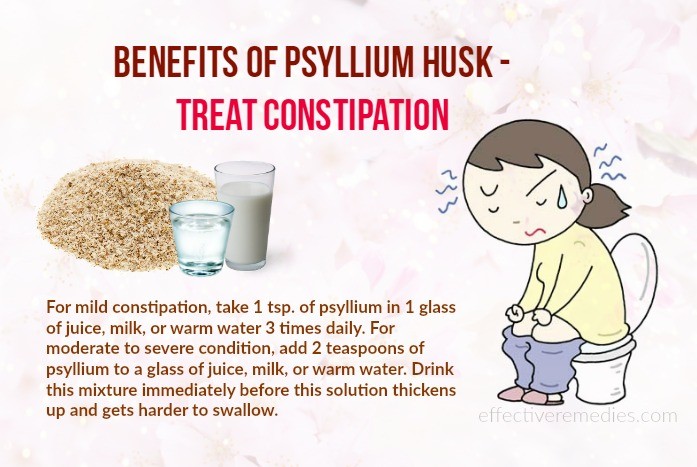 For mild constipation, take 1 tsp. of psyllium in 1 glass of juice, milk, or warm water 3 times daily. For moderate to severe condition, add 2 teaspoons of psyllium to a glass of juice, milk, or warm water. Drink this mixture immediately before this solution thickens up and gets harder to swallow.
See more: Natural Home Remedies for Constipation in Adults & Children
5. Benefits Of Psyllium Husk – Cure Gallstones
Firstly, take 1 tbsp. of psyllium powder and then mix it with a glass of tepid water. Mix them thoroughly and have it twice per day. Follow this remedy regularly until the problem is treated completely.
6. Benefits Of Psyllium Husk On Health – Treat Diabetes
Psyllium husk is widely used as a natural laxative. When this husk contact with water, it may be expanded to create a gel. This will slow down the absorption and breakdown of sugar in your blood. Hence, it is best for people who suffer from diabetes to include this natural ingredient in their home remedies for diabetes.
Simply, take psyllium husk after your meal along with a cup of clean water or milk to treat the symptoms of diabetes. Remember to take this with curd if you are treating this problem.
Read more: Effective And Natural Home Remedies For Diabetes
7. Benefits Of Psyllium Husk – Cleanse Colon
Add 1 tsp. each of bentonite clay powder and psyllium husk to 1 glass of clean water. Then, mix these ingredients well. Next, drink this solution before it thickens. Now, follow with a cup of plain water. This will make the solution be dissolved. Moreover, you should maintain a healthy diet of fresh fruits, semi-cooked vegetables, juices, and water.
8. Benefits Of Psyllium Husk – Treat Diarrhea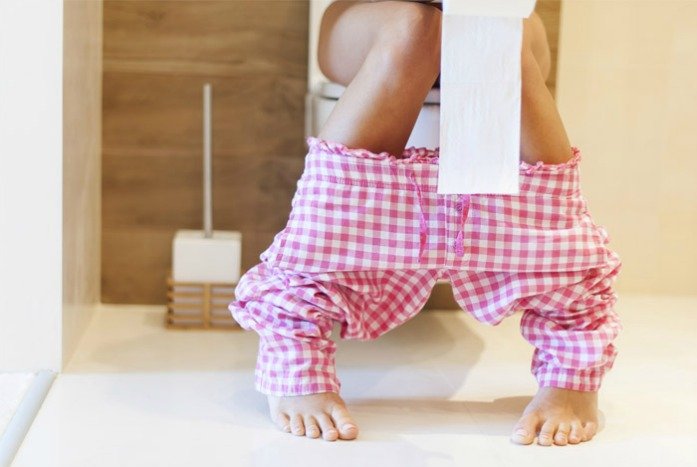 Simply take 1 to 2 tablespoons of psyllium for about 2 to 3 times per day on a daily basis until the bowel movements are normal. Mix 2 spoons of this husk with 3 tablespoons of fresh curd and take the mixture after your meal to get relief from diarrhea. Remember that you need to consume it for 2 times per day for the best results.
Learn more: Best Natural Home Remedies For Diarrhea In Adults
9. Benefits Of Psyllium Husk On Health – Treat Ulcerative Colitis
Add 1 tablespoon of ground psyllium seeds to 1 cup of tepid water and then consume the solution before it becomes too thick. Use this remedy every day until this disease is improved.
For people not accustomed to this treatment, start with half a teaspoon of this powder and then increase the dosage gradually. To prevent constipation, remember to drink plenty of water during the day after using this treatment.
Note: Before using this treatment, consult your doctor first because it may make these symptoms of this problem worse.
10. Benefits Of Psyllium Husk – Treat High Cholesterol
Psyllium is also known as a lipid-lowering agent. Besides, the high sources of linoleic acid & soluble fiber in psyllium enhance the production of bile acids lowering cholesterol, and lower the amount of the absorption of cholesterol in the body. Hence, to reduce high cholesterol, take 1 tsp. psyllium husk three times a day.
11. Benefits Of Psyllium Husk – Heart Health
Psyllium husk has some heart health benefits when used regularly. In fact, the fiber content in this husk helps to reduce cholesterol levels, which, in turn, helps to protect your heart. The high fiber & low fat content in the diet is essential for improving conditions in many heart diseases. You can take psyllium immediately after your meal or immediately after waking up in the morning.
12. Benefits Of Psyllium Husk – Lose Weight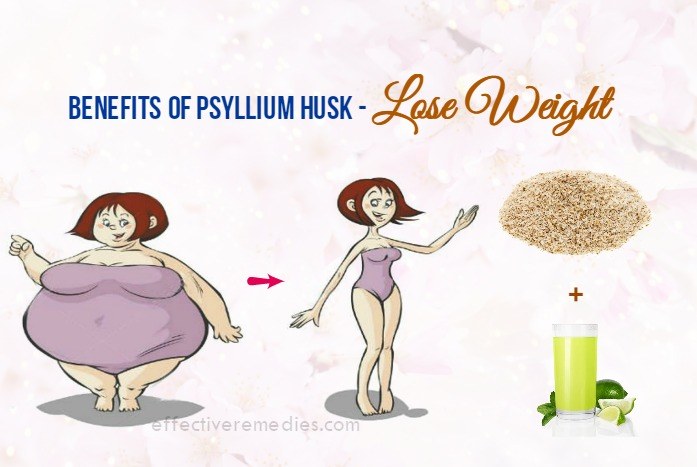 To have the effects on losing weight from psyllium husk, mix it in a cup of warm water with lime juice and drink it before taking your meal. You can also take it in the morning when you wake up.
See more: Best Natural Home Remedies For Weight Loss Fast
13. Benefits Of Psyllium Husk – Treat Fissures & Piles
The fiber content in psyllium husk is great for people suffering from painful conditions such as the anal fissures & piles. It helps to clear the bowel and make the stools softer by absorbing fluid from the surrounding areas of your intestine and thus causing the passage of stool to be smooth & free from pain. In addition, psyllium husk also aids in protecting your anus from excessive stretching when you have a bowel movement and preventing the rupture of curing wounds.
You can consume psyllium husk along with 1 glass of tepid water before going to sleep. This helps to regularize and soften the stools.
14. Benefits Of Psyllium – Treat Oral Thrush
Add the psyllium seeds to a container and then cover them with an adequate amount of water. After that, drench these seeds till they swell. This aids you in creating a gel-like substance which you can use to apply to your oral thrush.
Learn more: Natural Home Remedies for Oral Thrush in Adults & Babies
15. Treat IBS Symptoms
Combine 1 cup of yogurt and half a teaspoon psyllium husk. Then, consume it 1 hour after the main meals. Repeat this method daily until these symptoms are improved.
16. Benefits Of Psyllium – Control Blood Sugars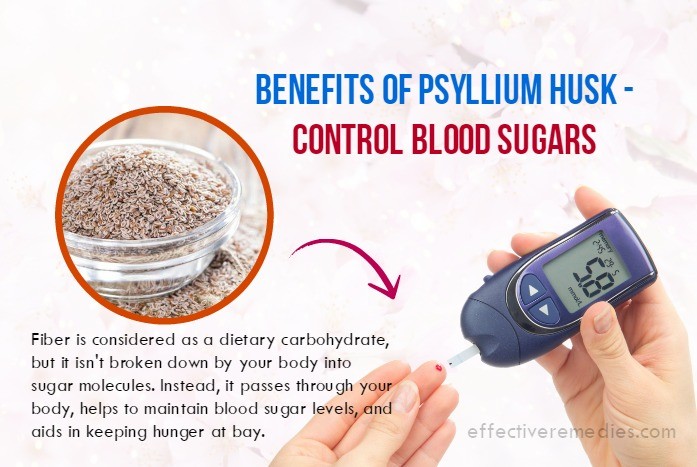 Increased blood sugar levels are dangerous for both people with and without diabetes. However, people without diabetes should be cautious so that it cannot develop diabetes. Adding more soluble fiber to your diet may help to reduce the increase in blood glucose levels, particularly after meal times. Fiber is considered as a dietary carbohydrate, but it isn't broken down by your body into sugar molecules. Instead, it passes through your body, helps to maintain blood sugar levels, and aids in keeping hunger at bay.
Hence, people who suffer from diabetes could control the blood sugar levels by raising the amount of soluble fiber.
17. Benefits Of Psyllium Husk – Treat Acidity
Most people experience acidity. Psyllium husk is also a great remedy for acidity. When psyllium husk is consumed, it coats your stomach lining with a great protective layer and thereby protects it from the irritation caused due to acidity.
Take 2 teaspoons psyllium husk along with 1/2 cup of cold milk after your meals to help to get rid of acidity.
18. Benefits Of Psyllium Husk – Remove Toxins
Psyllium husk may move through the digestion system, so it absorbs fluid and toxins that you got through the consumption of food. These harmful chemicals will be absorbed into your bloodstream and then end up all over the body causing many health conditions. You can consume psyllium husk along with 1 glass of tepid water to remove the toxin from your body.
Read more: Natural Home Remedies For Acidity Problem In Children & Adults
19. Benefits Of Psyllium Husk – Reduce Heart Conditions
According to many studies, a diet rich in soluble fiber has related to lower triglyceride levels and a reduced risk of cardiovascular disease. Hence, a daily diet that is high in fiber foods such as psyllium-enriched cereals can reduce the chance of heart conditions.
In several studies, fiber such as psyllium, added in a healthy diet, may help to reduce a risk of heart disease. Psyllium husk has an effect on the heart by lowering the blood pressure, strengthening the heart muscle, and enhancing lipid levels.
20. Benefits Of Psyllium Husk – Good For Skin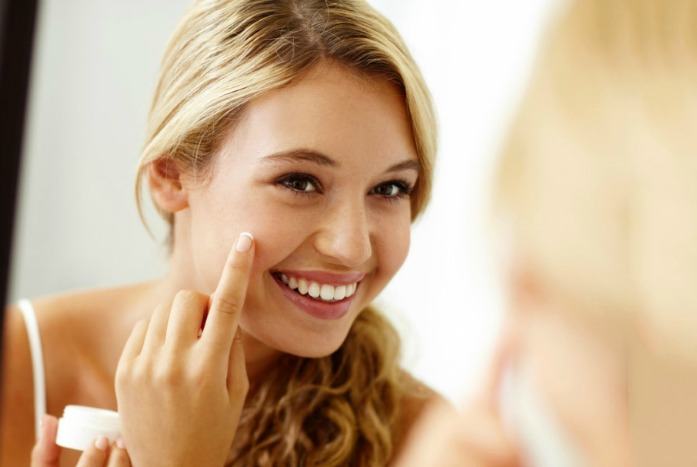 Psyllium helps to get rid of harmful fungi and bacteria in the body that may result in various skin disorders such as acne or pimples.
Consume a glass of tepid water mixed with psyllium and honey before going to sleep. This removes toxins from your body, which gives your skin a glow. Honey also moisturizes and softens your skin.
What Are The Side Effects Of Psyllium?
It may cause gas or stomach cramps. If these side effects worsen or persist, visit your doctor promptly.
Remember that you may also use this husk after consulting your doctor. Many people who use this medication do not experience any side effects.
You may take this product with at least a glass of clean water or other liquid so that it cannot swell in your throat, causing choking. Look for medical attention immediately if after taking it you have symptoms such as chest pain, difficulty in swallowing or breathing, and vomiting.
A highly serious allergic reaction to psyllium husk is rare. Nevertheless, look for medical attention immediately if you have any symptom of an allergic reaction, including itching/swelling, severe dizziness, rash, and difficult breathing.
Where And How To Buy Psyllium
You may find psyllium husk at bulk food and natural health food stores. If you buy packaged psyllium, remember to opt for a product that doesn't have maltodextrin, added sugar, or any other sorts of artificial sweeteners.
Here are a few of health benefits of psyllium husk that you should know. Hope that this article can help you know more this product as well as its uses and side effects. If you know other health benefits of psyllium husk, please share with us.
References:
http://umm.edu/health/medical/altmed/supplement/psyllium
https://www.cambridge.org/core/journals/british-journal-of-nutrition/article/div-classtitlethe-effect-of-a-fibre-supplement-compared-to-a-healthy-diet-on-body-composition-lipids-glucose-insulin-and-other-metabolic-syndrome-risk-factors-in-overweight-and-obese-individualsdiv/DDE90317EE5D477C1E0594B6E2B1AA79
http://jamanetwork.com/journals/jamainternalmedicine/fullarticle/216689
http://www.sciencedirect.com/science/article/pii/S0378874105003983
More recommended articles:
Health & Beauty Benefits Of Tea Tree Oil – Its Uses & Side Effects
Health & Beauty Benefits Of Witch Hazel – Its Uses & Side Effects
Health & Beauty Benefits Of Stevia – Its Uses & Side Effects