Updated: 08/27/2019
What Is Carpal Tunnel Syndrome?
Carpal tunnel syndrome (CTS) is a common condition that causes pain, numbness, and tingling in the index finger, thumb, and middle finger[1]. The syndrome is caused by a compressed nerve in the wrist. The compression of the nerve can create numbness, tingling and, finally, the weakness of your hand that characterizes carpal tunnel syndrome. Some contributing factors of carpal tunnel syndrome include the anatomy of the wrist, patterns of hand use, or certain underlying health problems. This article describes 12 natural home remedies for carpal tunnel in the wrist. Science-based evidence is lacking for the following traditional home remedies, therefore, always consult your doctor first.
Top 12 Natural Home Remedies For Carpal Tunnel Syndrome In Wrist
1. Cold Therapy
The common symptom of carpal tunnel is swelling. Ice may help reduce swelling naturally[2] [3]. Set aside time daily to ice your hand and wrist for about 10 to 15 minutes. If you don't have an ice pack,  you can use a frozen veggies bag.Wrap the ice pack in a clean towel to prevent direct skin irritation. Some doctors also advise people with carpal tunnel hands alternating between heat and ice.
To do this, you'll need two buckets.

Fill one with ice water and one with hot water.

Plunge your hand into this hot water for at least about 30 seconds, and then move your hand to the ice water.

Rotate back and forth for about 10 to 15 seconds.
2. Warm Compress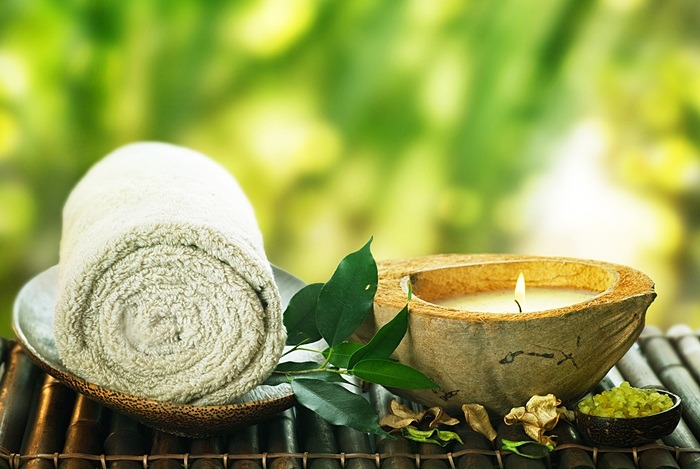 Applying a warm compress to the affected area can help to increase the blood supply to the area of the numbness[2]. It may help to relax the nerves and muscles in the wrist area.
You will need:
EffectiveRemedies Partner Solutions

Ask a Doctor Online and Get Answers in Minutes, Anytime!
Have medical questions? Keep asking questions to a Verified Expert until you get the answer you need.
Directions:
Dip a washcloth in tepid water.

Wring out excess water and place it on the affected area for about 5 to 7 minutes.

Repeat this about 2 to 3 times until the symptoms of carpal tunnel are minimized.

You can also take a warm shower or apply a heating pad to get relief the discomfort of  carpal tunnel.
3. Ginger And Plant-Based Milk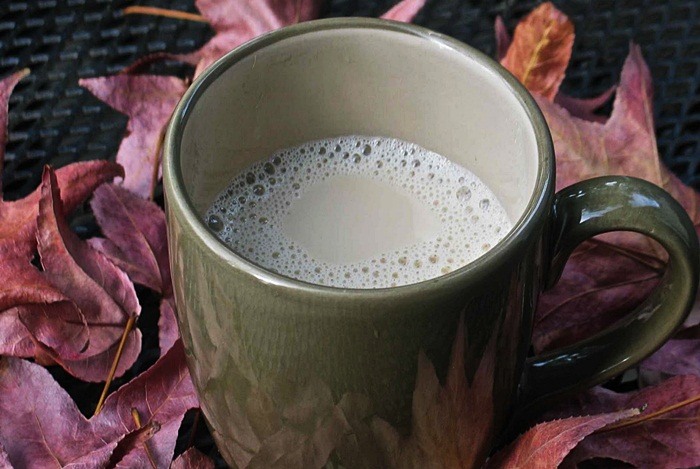 Ginger is good for your bones, joints, and muscles and it may reduce inflammation in the tissues and ligaments. The anti-inflammatory and antioxidant properties[4] may relieve the compression on the nerve and ease pain[5] and swelling, and eliminate the stiffness from your wrists, thumb, and fingers. Ginger can also increase circulation and calm the irritated nerve.
You will need:
Ginger powder – 1 teaspoon

Plant-based milk – 1 glass
Directions:
Add 1 tsp ginger powder to 8 ounces plant-based milk and stir well.

Drink daily if you feel it reduces symptoms of carpal tunnel.
4. Take Mini Breaks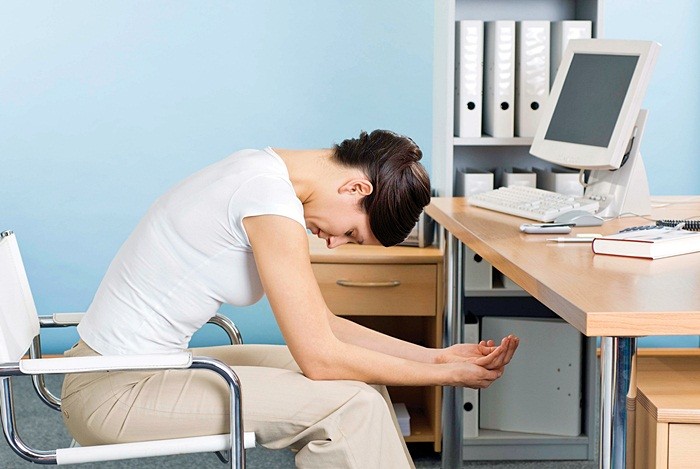 Fatigue in the muscles or joints is a warning sign to change your posture and pattern of movement. If you feel fatigued or achy in your hand, wrist, or fingers, take a break.
You can shake out your hands, or if possible, you should stand up and walk around; adjust your position and stretch out your arms.

It is best to take a mini break for about 1 to 2 minutes every 20 to 30 minutes or a longer break for about 10 – 15 minutes every 1 to 2 hours.
5. Wrist Stretches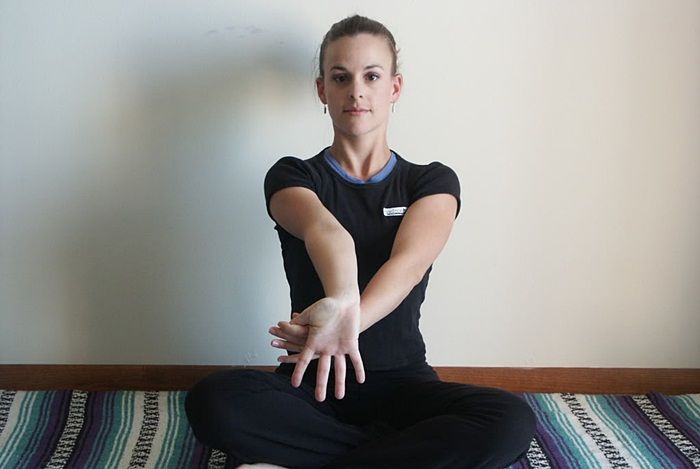 A good wrist stretch will help to open the compressed area and ease the discomfort of carpal tunnel[6].
Sit or stand up straight, and raise the arms straight in front of you and parallel to the floor with closed fists lose on both hands.

Inhale, and when exhaling, you bend your wrists, and now your fists are pointing toward the floor. You will feel a slight stretch in your wrists and your forearms. You should hold this for about 15 to 20 seconds.

On the next exhalation, you bring the hands back to neutral, open your fists, and spread your fingers widely. Flex your wrists; pull your fingers back until you cannot bear its stretch. You will get a stretch on the underneath of your wrists. Hold this for about 10 to 15 seconds.

Repeat the above steps for 10 times.
6. Consume More Foods High In Vitamin B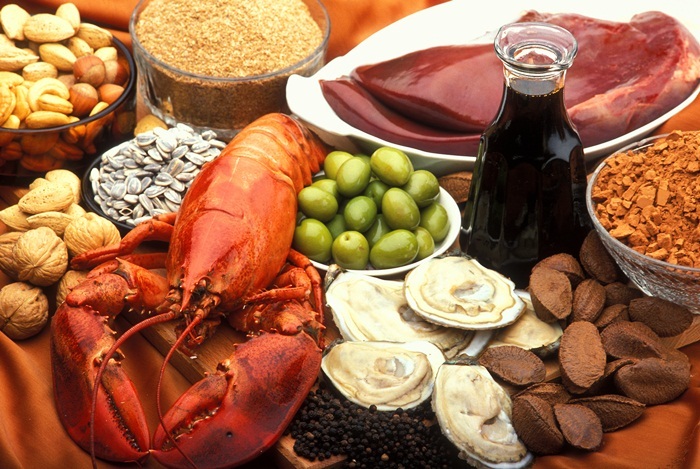 To prevent numbness, tingling, or pain associated with  carpal tunnel syndrome, consume foods high in B vitamins, particularly B12 and B6. These vitamins are necessary for healthy nerve functioning. Deficiency of them may potentially cause numbness in the hands, arms, and fingers. One study found that vitamin B6 can relieve the symptoms of carpal tunnel syndrome.[7] [8]
Include the foods that are high in vitamin B12 and B6 in your daily diet. Look for fortified cereals, plant-based milks, nutritional yeast, eggs, bananas, avocados, fish, oatmeal, beans, nuts, seeds, yogurt, and dried fruits.
7. Chamomile Tea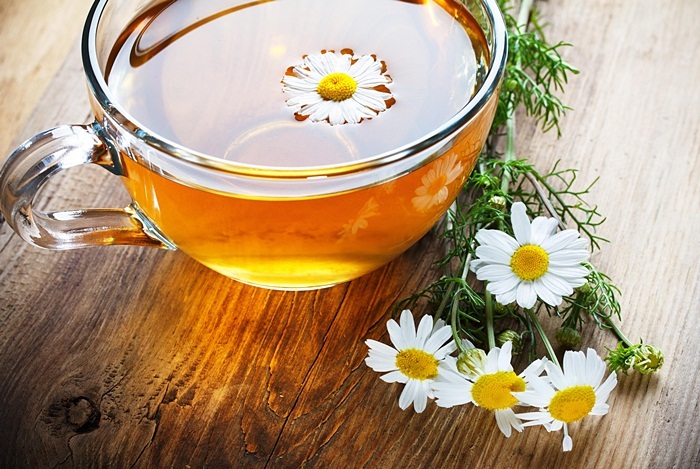 Chamomile may calm nerves.[9] Its active compounds (chamazulene, cyclic ethers, and bisabolol) have anti-inflammatory actions. It is also rich in apigenin. If you suffer from carpal tunnel, drinking a few cups of chamomile tea per day may help.
You will need:
2 to 3 teaspoons of dried chamomile flowers

1 cup of hot water

Lemon juice or honey to taste

A tea strainer
Directions:
Add the dried chamomile flowers into a cup.

Pour the hot water over it.

Allow it to steep for about 3 minutes.

Use a tea strainer to strain it into another cup.

Add lemon juice or honey to taste.

Drink while it is still warm.
8. Castor Oil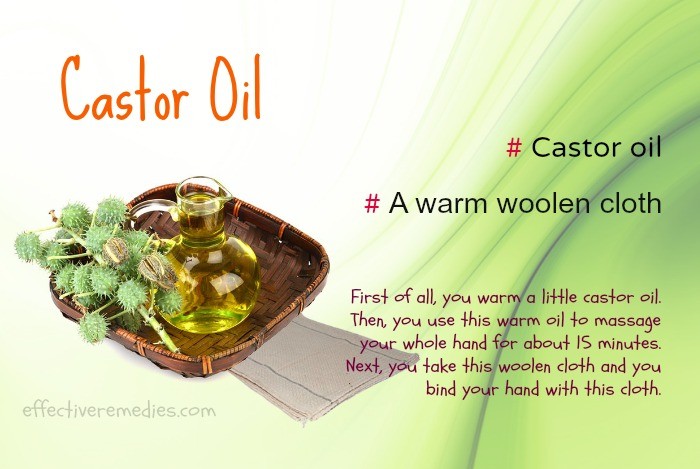 Castor oil contains multiple medicinal values that are very beneficial in treating and healing a wide number of disorders and diseases. It may be valuable in issues related to the bones and joints due to its anti-inflammatory properties. One study found that castor oil contains the ricinoleic acid that may soothe, ease pain and restore normal function of the wrists[10].
You will need:
Castor oil

A warm woolen cloth
Directions:
Warm a little castor oil.

Use this warm oil to massage your whole hand for about 15 minutes.

Use this massage for about 2 to 3 times per day.
If the stiffness and pain decreases within 1 to 2 days,continue using this remedy to restore the flexibility of the fingers and wrists.
9. Massage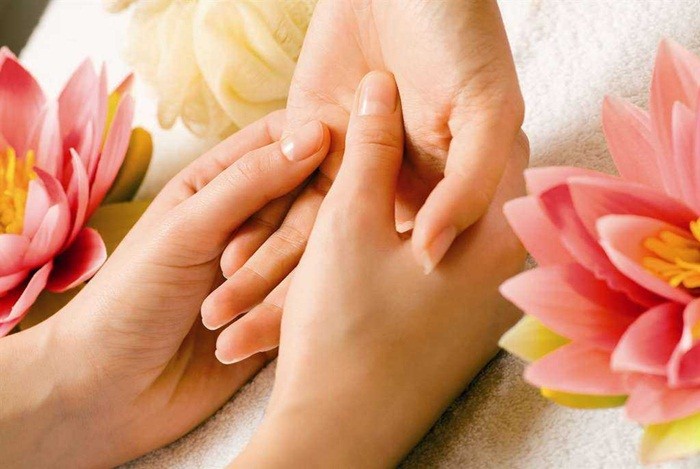 Massaging your hands when the numbness occurs is a simple, but effective, way to decrease symptoms of carpal tunnel. It can increase the blood circulation, which will lessen the numbness, tingling, or pain. According to a 2007 study, massage therapy has been proven effective because it can activate pressure points on the hands, thus improving the supply of blood, easing muscles, enhancing mobility and alleviating pain[11]. It can also help to stimulate the muscles and nerves, thereby improving their functioning.
You will need:
Directions:
Heat a little olive or coconut oil for a few minutes.

Apply the warm oil on the affected areas.

Massage with firm fingers in circular motions for at least 7 to 10 minutes.

Repeat as needed.
10. Epsom Salt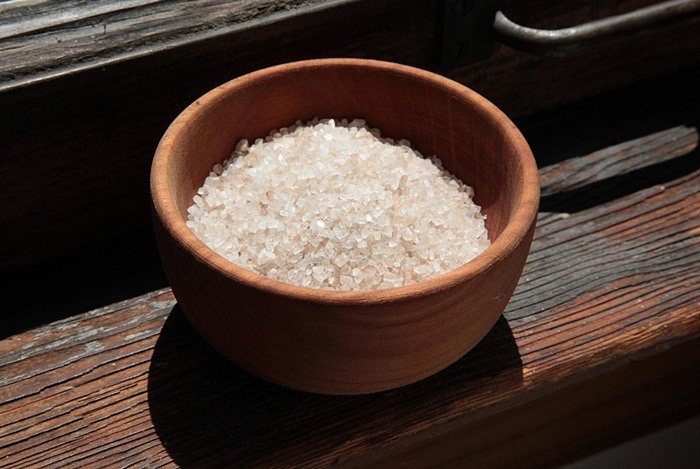 Epsom salts may help to ease swelling and pain, and reduce the inflammation of your median nerve[12].
You will need:
2 tablespoons of Epsom salts

1 glass of hot water
Directions:
Mix the Epsom salts in the hot water to make a mixture.

Pour this mixture into a basin.

Soak your hands in the solution until the water gets tepid.

Repeat this way for a few times per week to treat carpal tunnel quickly.
Precaution: People who suffer from diabetes or kidney problems should avoid using this remedy.
In addition, Epsom salt is also used as a natural remedy for sleep disorders.
11. Apple Cider Vinegar
Apple cider vinegar (ACV) contains  beneficial minerals such as potassium, phosphorus, calcium and magnesium.  It may reduce pain and inflammation.
You will need:
1 tbsp of raw and unfiltered apple cider vinegar

Honey
Directions:
Take the unfiltered and raw ACV with some honey into a little of warm water.

Consume twice every day.

Alternatively, take an equal amount of oil and vinegar and mix them well. Then, massage the aching area with this mixture for 2 to 3 times daily.
12. Cinnamon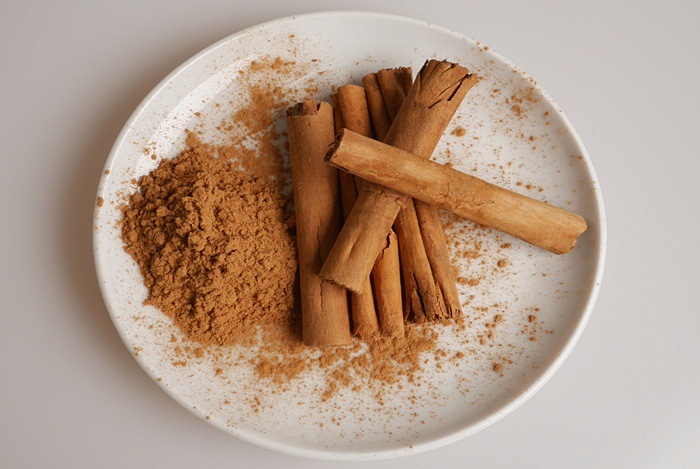 Cinnamon has numerous nutrients including potassium, manganese and  B vitamins. It also has nutritional properties that may improve circulation to the arms, helping to combat the numbness, tingling, or pain[13] of carpal tunnel. Some experts recommend that you should consume 2 to 4 grams of cinnamon per day for circulation. You can also use it the following ways:
You will need:
Cinnamon powder – 1 teaspoon

Warm water – 1 glass
Directions:
Mix the cinnamon powder in the warm water.

Drink the cinnamon water 1 to 2 times per day.
You will need:
Cinnamon powder – 1 teaspoon

Honey – 1 teaspoon
Directions:
Mix the cinnamon powder with honey.

Consume it daily in the morning.
Cinnamon is also a natural remedy for arthritis pain.
If you want to know more about natural, home remedies for other diseases and conditions go to our main Home Remedies page.